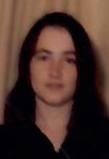 Colleen MacKinnon, New Victoria
Colleen MacKinnon, 66, of New Victoria, passed away Sunday, April 8, 2018 at New Waterford Consolidated Hospital.
Born in New Waterford, she was a daughter of the late Hector and Charmaine (Kearney) MacKinnon.
In earlier years, Colleen was employed as a Certified Nursing Assistant (C.N.A.).
Surviving are her common-law partner, Joseph Roach; daughter, Sherri Pozzebon (Paul Mullins), Louisbourg; sister, Wanda O'Brien, Ontario; brother, Hector MacKinnon Jr., New Waterford; grandchildren, Katelyn Pozzebon (Curtis MacPherson), Andrew Pozzebon, Jessica Power, Michaela Power, and Patrick Power.
Besides her parents, she was predeceased by a daughter, Shauna Maureen Pozzebon.
There will be no visitation or funeral service. Cremation has taken place under the care and direction of V.J. McGillivray Funeral Home, 380 Smith Street, New Waterford. Online expressions of sympathy may be sent to the family at: www.vjmcgillivray.ca.