History
The V.J. McGillivray Funeral Homes of New Waterford and Glace Bay, Cape Breton, Nova Scotia, is an establishment steeped in history and a tradition of service passed along to sons Vincent S. and Basil J. by their late father, Vincent J. McGillivray. 70 years of funeral service to the region was marked in 2008.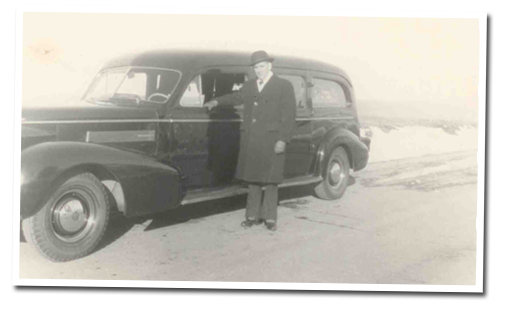 "Founder, V.J. McGillivray"

The founder set down certain basic principles of service as a guide to future success. It is not by accident that McGillivray's have grown over the years to become one of Cape Breton's leading funeral service firms.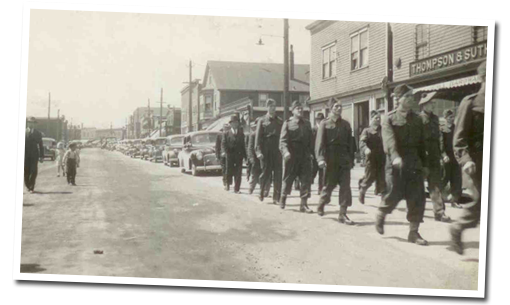 "Funeral Procession in New Waterford circa early 1940s."
New Waterford and Glace Bay are coal mining communities and this is where founder McGillivray worked prior to attending and graduating from the Boston School of Anatomy and Embalming in 1936. It was agreed by mine manager Dave Morrison at the time, that McGillivray's job would be open in the mines if he did not like the funeral profession as a career. It is a matter of record that he dedicated his life to the profession and the rest is history.

In 1938, McGillivray purchased the F.M. Brown Funeral Homes. The new name of the funeral home was McGillivray and Dunlop, the latter being Archie Dunlop, brother-in-law of McGillivray.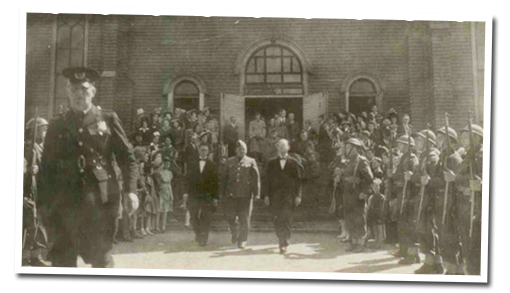 "World War 2 Military Funeral at Mount Carmel Church in New Waterford.
From left to right : Leonard Leudy, Archie Dunlop, V.J. McGillivray, Founder"

In his younger years, McGillivray was part of a group of musicians that played in Sydney, Glace Bay, and New Waterford and he always had a love of Scottish and classical music. He composed music that is still played and recorded to this day. He married the former Margaret "Peggy" Munro of Scotland and they had six children. They resided in Glace Bay where McGillivray managed that location. Leonard Leudy of New Waterford managed and worked in the New Waterford branch for more than 50 years.

In 1951, V.J. purchased Dunlop's interest in the business and the funeral home became known as V.J. McGillivray Funeral Homes Ltd.. Vincent S. and Basil J., both licensed funeral directors/embalmers and sons of the founder, worked in the funeral homes and continued the operation after their parents died.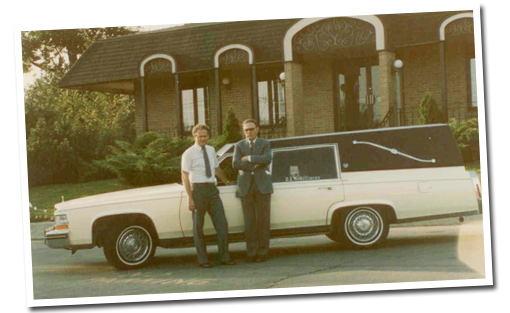 "Basil J. and Vince McGillivray"

In 1988, after 50 years of service, the ambulance operation was closed in Glace Bay and in 1990, the New Waterford ambulance business was sold to Paul Ratchford of New Waterford, an employee of the firm. The sons efforts were then concentrated in funeral service.

Basil J. and Vincent S. dedicated over 80 years of combined funeral service to the communities. On December 26, 2005, Vince succumbed to cancer and left behind a legacy of professionalism that will remain in the funeral homes and communities for years to come.

Basil J. is active in both funeral homes as a licensed funeral director/embalmer and brings a wealth of knowledge to his field. Basil R. and Kenny McGillivray, sons of Basil J., are 3rd generation funeral directors/embalmers and current owners/operators of the firm.

Basil R., Kenny, and staff vow to maintain a high level of professional committment to the families and communities they serve.