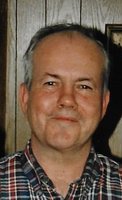 Eric MacKay, Donkin/ Glace Bay
It is with a heavy heart that I, Lindy (Morford) MacKay , announce the passing of my loving husband , soul mate and best friend, Eric, which took place at the Palliative Care Unit , Cape Breton Regional Hospital on July 26th , 2018 .
Eric was born in Glace Bay on February 12th, 1944, the youngest child of Torrey and Jennie (Mac Pherson) MacKay . He grew up on Reserve Street, across from the home of his grandparents ( D.H. Mac Kay &Catherine ) which is now V.J. Mc Gillivray's Funeral Home. He attended Central School in Glace Bay, Morrison Junior High and Morrison Glace Bay High School . He furthered his education at the University of King's College and Dalhousie University, from where he graduated with a Bachelor of Arts and a Bachelor of Education. He spent the summers working at the Sydney Steel Plant to help pay for his education.
Eric and I met on a blind date (my Grade 12 "A" Class Dance ) on May 17th , 1963. We were married on June 25th, 1970 at King's College Chapel, Halifax, and have enjoyed a full and blessed life together.
Eric thoroughly enjoyed his teaching years at Central School in Glace Bay, Glace Bay High School, and Junior High in Donkin. He retired in 1996.
Eric was a sports fanatic, as all his family and friends knew. He played baseball with the boys in his neighborhood during his childhood and adolescence, and later with his college buddies in Halifax . His favorite sports teams were the Minnesota Vikings , Minnesota Twins , Chicago Blackhawks , Chicago Bulls and Calgary Stampeders . The walls in Eric's "tacky " room are covered with sports memorabilia.
Eric was a member of Lingan Golf and Country Club until his illness. He was so excited and proud when he got a hole -in-one in 2012. He was also a member of the Glace Bay and District Teachers Bowling League, and a member of the Retired Teachers Organization.
Eric and I traveled to various places around the world, but his very favorite spot was Aruba. He also loved to spend a lot of time at home watching sports on TV , with our cat Missy . Eric was a kind, caring , gentle soul , who enjoyed the simple things in life , and who appreciated everything that everyone ever did for him . He has funny little sayings that he had coined, and that were typical "Eric-isms".
Besides his parents and grandparents, Eric was predeceased by his Aunt Dorothy and Uncle Donald Forbes, Aunt Anna and Uncle Max Wisart ,and many aunts and uncles on the MacKay side ; also predeceased by his in-laws Victor and Rosa Morford .
Eric is survived by his loving wife Lindy (Morford ) MacKay , sister Joan Rodden (London , ON ) and brother Gordon MacKay ( Halifax , NS ) , sisters- in- law Jean Gardiner ( Rick ) Glace Bay , Pat George ( Vince ) Erskine , AB , Eileen Martin (Harris) , Glynis Clarke ( Brent ) Donkin ; brothers -in -law , Richard Morford , Derek Morford ( Michele ) , Kent Morford ( Mary Fraser ) , Donkin ; Stephen Morford , Ottawa .
Eric is survived by twenty-two nieces and nephews and their families who thought the world of him and often liked to quote his funny sayings. He will especially be missed by his niece Vicki Cochrane ( who was like a daughter to him ) and her husband Tommy and children Nathan and Julianna .
Eric appreciated so much the doctors and nurses who cared for him at the Cape Breton Regional Hospital, and at the Glace Bay General Hospital ; also our dear friend and neighbor Liz Healy for all her help and support during this difficult time.
Visitation will be held at V.J. McGillivray Funeral Home, 16 Reserve Street, Glace Bay on Monday, July 30th from 2PM -4PM and from 7PM -9 PM.
The funeral will take place on Tuesday July 31st at 11AM in the funeral home chapel, with visitation beforehand from 10 AM -11 AM . Reception to follow the service. Corps. Sgt. Major Fred Courtney officiating.
Committal at Forest Haven Memorial Gardens.
In memory of Eric, donations may be made to the Cape Breton Regional Hospital Cancer Patient Care Fund, Palliative Care Cape Breton Regional Hospital and World Vision.
On line condolences to the family can be expressed at: www.vjmcgillivray.ca