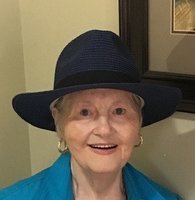 Shirley Marie McDonald, New Waterford
Shirley Marie McDonald
New Waterford
It is with heavy hearts that we announce the passing of our dear mother, Shirley Marie McDonald, on October 5, 2018 at the New Waterford Consolidated Hospital.
Shirley was born on September 4, 1938 in Inverness, Cape Breton. She was the daughter of the late Neil Russell & Celia (MacEachern), both of Inverness.
Shirley was predeceased by the love of her life, her husband, Albert; In-laws, Art Ranson, Buddy (Beatrice) Ranson, Wally Ranson, Frankie (Theresa) Ranson, Clara (Tom) Pearson, Jean (Ginger) Hillier,Victor, Angus and Regis McDonald; siblings, Neil Jr. and Allie Russell.
She is survived by her sons, Albert Jr. and Stephen (Karen Blackwood); grandsons, Jamie Lawrence & Mike Moffatt; sisters, Helen (Aubrey Marsh-Deceased), Eckie Pezzarello; sisters in-law, Shirley Russell (Neil) and Fai Yeung (Allie); brother, Don Russell (Karen); sisters-in-law, Louise Ranson (Wally), Patsy McDonald (Victor), Veronica 'Sis'(Regis) McDonald, Rene (Angus) McDonald.
Shirley is also survived by many nieces, nephews, grandnieces and grandnephews that she loved dearly and who were all special to her. They know who they are.
Shirley was a member of Mount Carmel Church as well as The Army, Navy, Airforce, Unit 217, New Waterford. Our mom was renowned for her cooking and baking talent and loved doing so for her family and friends. Her biggest pleasure was spending time with her family and many friends she made throughout the years. Music was her obsession and she had a very close-knit group who would gather for kitchen 'music fests' any chance they could.
We would like to acknowledge some people who were very special to her: Blitt and Gussie Connell (both deceased), Evelyn Connell (David Muise-Deceased), Donna Marie Cameron, Steve Finlayson, Ray (Sanko) & Joan Connell, Gussie Jr. & Donna Connell, Stephen Connell & Violi Gillis.
All of the Connell children who loved our mother and treated her so well and put thousands of smiles on her face.
Paul MacLennan, Robert & Patsy Hillier and their boys, Robie & Bret who have been so good to their 'Aunt Shirley' throughout the years. We would like to thank the entire staff, medical and otherwise, of the New Waterford Consolidated Hospital as well as the Glace Bay and Regional Hospitals and Drs. Azer & Ajuwan for their exceptional care of our mother.
There will be no visitation. Cremation has taken place under the direction of V.J. McGillivray Funeral Home, 380 Smith Street, New Waterford.
A funeral mass of celebration will be held at the Parish Church of St. Leonard on Wednesday October 10, 2018 at 10 am with Fr. Ray Huntley officiating. Burial will take place following the mass in Mount Carmel Cemetery. A luncheon will be held afterwards at the K.O.C.
Our mother was our hero and our shining light. We will cherish our memory of her forever. Online condolences to the family can be expressed at
www.vjmcgillivray.ca.