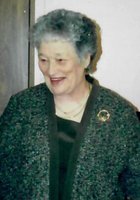 Brenda Durdle, New Waterford
It is with heavy hearts that we announce that Brenda (MacLeod) Durdle passed away peacefully October 7, 2018 at the New Waterford Consolidated Hospital after a brief period of failing health. Her niece, Patricia, was by her side.
She is survived by her husband, Bernie "Moe" Durdle and brother Ross (Connie MacKinnon) MacLeod. Brenda was predeceased by her parents, Wilbert and Cecelia (Timmons) MacLeod and brother, Bernard (Pauline MacDonald) McLeod.
She will be missed by her cousins, nieces and nephews and extended family, including Bernadette (Greg) Muise, Paula (Dennis) Driscoll, Patricia McLeod, Ian (Ann) McLeod, Ross 'Rossie' MacLeod, Debbie (Jeff) Marsh, Robert (Rebecca) MacLeod all of whom she was very proud. She will also be missed by her very good friends, Joan Dorey, Lily Patterson, Penny MacKenzie, Nancy (Durdle) O'Brien and Ann MacGibbon. A fond childhood memory for Brenda was learning to make fudge with her special aunt ,Gloria Timmons. She will also be fondly missed by cousins, Jim MacKinnon and Florence Stoliar.
Brenda was very proud of her Irish heritage and celebrated annually with great flare.
Brenda's early years were spent in Halifax and Bras d'Or and she finished her schooling in New Waterford. Her first job was at Eaton's before being employed at various branches of the Bank of Nova Scotia from which she retired. Brenda was intensely involved with and used her talents to aide in the developing of the 'Aging Gracefully' group. She was a member of the Progressive Conservative's Women's Association in her early retirement years. She loved a good game of cards, decorating for holidays, preparing the food, games, and prizes which gave great joy to her family and friends. Brenda loved to knit; she put her organizing skills and love of a celebration to good use during the planning of school reunions for Mount Carmel and Central schools. Many hours were spent in Point Michaud with her niece and good friend, Nancy (Durdle) O'Brien, planning and preparing for the next event.
While employed with the Bank of Nova Scotia in Halifax, she met her long-time friend, Joan Dorey, and the two had many adventures.
Brenda had a strong connection with her Timmons relatives and was more a sister than a niece to many. During the war, her family was stationed in Halifax. They returned to New Waterford and lived on Heelan Street; a place where many fond memories were made.
Summers in Margaree at her uncle Sid's were an exciting event as a child and most recently in 2010, she was able to attend the Timmons Family Gathering which brought her much joy.
Brenda was a kind and generous daughter, sister, aunt, niece and friend. Brenda and Bernie cared for her mother, Cecelia, aunts, Viola and Clare until their passing.
Her final months were made more comfortable by the Home Care and VON Staff, Dr. Lange, Sandra Dupe, Patricia McLeod, the nursing staff at New Waterford Consolidated Hospital and her many friends and neighbours who called and visited. Also, a thank you to her sitter, Jean Fahey.
Cremation has taken place. Visitation will be held on Friday, October 12, 2018 at 10 a.m. until the time of the service at 11 a.m. all in V.J. McGillivray Funeral Home Chapel, 380 Smith Street, New Waterford, with Father Ray Huntley officiating. A luncheon will follow in St. Leonard's Parish Hall, Convent Street, New Waterford. A burial will held in Mount Carmel Cemetery at a later date. Online expressions of sympathy may be sent to the family at: www.vjmcgillivray.ca.
In lieu of flowers, you may choose to make a donation to Mount Carmel Cemetery Fund in Brenda's name or to the charity of your choice.