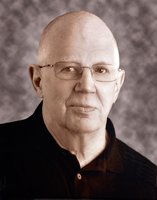 Harry Corbett, New Waterford
Harry Corbett died on January 29, 2019 at the New Waterford Consolidated Hospital.
Born in Dominion, he was a son of the late Jim and Katie (Sampson) Corbett.
He spent most of his working life with Dominion Coal Company and Devco.
He is survived by his wife, Lorna (MacNeil); daughter, Karen (Dave Campbell); sons, John (Cathy) and Paul (Araksi); grandchildren, Jim Dan (Sandra), Michael (Jessica), Mark, Jillian (Jordan) Ross, Matty, Kerrianne, Andrew (Taylor), Katie (Alex), Kelly (Jarrod), Grant, Laura, Sara; nine great-grandchildren and one great-great-grandson.
Besides his parents, Harry was predeceased by children, Lynn and Jimmy and grandson, Harry P.
There will be no visitation. Cremation has taken place. A celebration of Harry's life will be held on Saturday, February 2, 2019 at 2 p.m. in V.J. McGillivray Funeral Home, 380 Smith Street, New Waterford. Inurnment will take place in Forest Haven Memorial Gardens at a later date. Family flowers only. In lieu of flowers, donations may be made to the Alzheimer's Society. Online expressions of sympathy may be sent to the family at: www.vjmcgillivray. ca.
A special thank you to the doctors and nursing staff, namely Dr. Raed Azer, of the 2nd floor Medical at New Waterford Hospital. Your professional care and compassion shown towards Harry will never be forgotten.
Death leaves a heartache,
No one can heal.
Love leaves a memory,
No one can steal.
You will always be in our hearts.