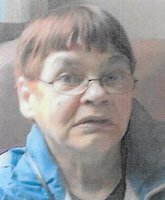 P. Norma MacLean, Reserve Mines
Paulette Norma MacLean
Reserve Mines
It is with sadness that we announce the passing of our mother, Norma MacLean, 67 on Thursday, February 21st, 2019 at the CBRH, Sydney.
Born in Ottawa Brook, Cape Breton she was the daughter of the late Michael Norman and Margaret (Marsh) MacLean.
Norma will be remembered as a very loving, caring and family orientated woman.
She is survived by her 12 children, 5 girls, April MacLean (Justin Ross), Margaret MacLean (Ed Noseworthy), Wanda MacLean (Robert Sinclair), Tiffany Lance (Steve), Pauline MacLean, 7 boys, Chris Rambeau (Melissa), B.J. MacDonald, Bradley Johnson, Jordan MacLean, Stephen Martin, J.J. McKeigan and Norman.
Also surviving are Norma's sisters, Peggy Kameka, Theresa McIsaac, three brothers, Bernie, Collie, J.T., grandchildren and great grandchildren.
Besides her parents, Norma was predeceased by her husband, Michael James MacLean in 2011, son, Brian, sisters, Florence and Marcella as well as other siblings.
Cremation has taken place under the direction of V.J. McGillivray Funeral Home and Reception Centre, 16 Reserve Street, Glace Bay. Interment will take place at a later date.
Donations in memory of Norma may be made to the Autism Society. On line condolences to the family can be expressed at: www.vjmcgillivray.ca