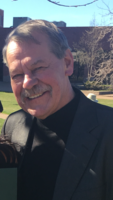 John "Brian" Tighe, New Waterford
John "Brian" Tighe
New Waterford
It's with the utmost sadness that we announce the passing of our beloved John Brian Tighe on March 28th, 2019 at the Cape Breton Regional Hospital, Sydney, where he was surrounded by his loved ones. He is the best father, grandfather, brother, uncle, nephew, cousin and friend to everyone he knew.
Survived by his daughters, princesses, Lanna (John) and her mother and friend, Beth and son, RJ and special buddy, Colton, Brialee (Devon), and his son, his pride and joy, Jackson and their mother and friend, Karen Tighe. Forever proud of his two grandchildren, Ellie and Kal.
Cherished by his adoring sisters, Barbara, Colleen (Wayne) and Madonna.
An amazing uncle to his much-loved nieces and nephew, Richelle "Pickle", Lisa "Smurf", Matthew and Laura Dawn. Amazing great uncle to Tucker, Parker and Kate. Very much loved by his special companion, Little Karen and her children Shelby and Jonathan.
He was pre-deceased by his parents Jack and Carmel Tighe and much-loved sister, Darlene.
When Dad wasn't spending time with his family you could find him with his partners in crime, George "Chops", Jookie, Bruce, Frankie, Babes, Nooch and Willie. Some of dad's favorite pastimes included vehicles, music, dancing, watching jeopardy, cheering on the Chicago Blackhawks, giving treats to Duke and Cojo and special boat rides on "R Tern" with his best friend. Chops, always know that on every ride dad will be by your side as your co-pilot doing what you did best.
Dad was a master of many things such as his days working in the coal mine, bricklaying, building the Cape Breton Regional Hospital, being there for everything his sisters needed and building everything his children desired. He would do anything for anybody without thinking twice and that is something he will always be remembered for. Dad was also a veteran having served in the Canadian Armed Forces.
A special thanks is needed for the many staff of EHS, New Waterford/Sydney emergency room, recovery room and Intensive Care Unit.
The doctors who never gave up, Dr.Lange, Dr.Wong, Dr. Lopez, Dr. O'Neill, Dr. Morrison, Dr.Thanna and the nurses who never left his bedside, Barb, Crystal, Mindy, Shealeigh, Liz and Andrew.
Cremation has taken place. A visitation will be held on Tuesday April 2, 2019, form 2-4 and 7-9 pm in V.J. McGillivray Funeral Home, 380 Smith Street, New Waterford.
A Funeral mass will be held on Wednesday, April 3, 2019 at 10 a.m. at St. Leonard's Parish, Mount Carmel Ave., with Fr. Ray Huntley officiating. Interment in St. Agnes Cemetery with a reception to follow at the Army, Navy, Airforce, Unit 217, New Waterford.
In lieu of flowers, the family would like donations to be made to Combined Christmas Giving which will always be a special part of the Tighe family.
There is no individual on the planet who fit more years into their life than Dad.
His infectious smile would light a room and his charm will be forever missed. The world would be a better place if everyone could take a page from his book. As his biggest idol, Elvis once said "You'll be always on my mind." There are no words to explain how much you are loved and will be missed. We know you'll be watching over us every step of the way.
Online condolences to the family can be expressed at www.vjmcgillivray.ca.
If only love could have saved you!