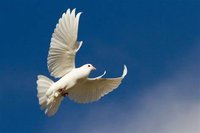 Christopher William Newton, New Victoria
David and Pamela Newton are saddened to announce the death of their son, Christopher, at New Waterford Hospital on Wednesday, September 18, 2019.
Born in Baddeck in 1964, he grew up on the family farm in Point Edward. He is survived by his parents, David and Pamela (Van Nostrand) Newton; his sisters, Elizabeth (Dennis), Sandra (Peter) and Laura (Nick); his brothers, Michael (Christina) and Andrew (Shannon); several nieces and nephews, Emily, Jesse, Conor, Hypatia, Griffin, Iris, Seamus, Chance, Sophie Jane, and Jasper and his housemates at Lamey's Lane.
The family wish to especially thank his extended family at the Cape Breton Residential Society for their loving care of Christopher over the past several years.
Cremation has taken place. A visitation will be held on Saturday, Sept. 21, from 10-11 a.m. in V.J. McGillivray Funeral Home, 380 Smith Street, New Waterford. A Celebration of Life service will follow at 11 a.m. in V.J. McGillivray Funeral Home Chapel with Rev. Duncan Roach officiating. A luncheon will be held at Lingan Hall immediately following the service with burial in St. John's Anglican Cemetery, Pt. Edward, at a later date. Donations in Christopher's memory may be made to the Cape Breton Residential Society, P.O. Box 21, New Waterford, N.S., B1H-4K4. Online expressions of sympathy may be sent to the family at: www.vjmcgillivray.ca.