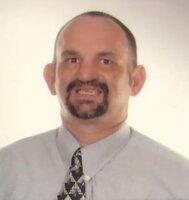 G. Brent Bartlett, Reserve Mines, Barrie, Ont.
George Brent Bartlett, age 55 formerly of Reserve Mines passed away at his residence in Barrie, Ontario on Wednesday, January 4th, 2023.
Born in Glace Bay, Brent was the son of Maureen (Campbell) Bartlett and the late Albert "Jackie" Bartlett.
The funeral arrangements and full obituary will be annouced at a later date.