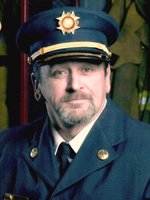 Anthony "Tony" Mckinnon, New Waterford
Tony, age 55, passed away suddenly, Thursday May 31st, 2018.
Dad was our hero, our best friend, our provider, our everything! A man, who we watched help anyone in need, whether it was boosting a car, plowing a driveway, renovating your house, building a garage or a deck, he was the first one with a tool belt on in the morning and the last to take it off. He taught us our work ethic, taught us our values, he taught us to love and appreciate each other; as a bonus he taught us how to throw a right hook, a good one too! Raising daughters isn't easy, all of his daughters can attest to that but he did it with true "Tony" fashion. No matter if it was a soccer game, which he stood alone because he always put us on a pedestal or a basketball game, attending the "Mom & Daughter Night" at brownies because "Mom" was working, he was there to mend our broken hearts, never did he miss a moment with us his daughters, unless he was working hard to provide for us. To say he was an amazing father is a true understatement, he was the best; until he became Grampy. His grandchildren became the center of his universe, his life. He would travel the globe just to be with them, when he could and of course like us, they adored him!
I had to leave the best for last, our Mom, the love of his life. We all knew he would never go a day without her, was it perfect, No! But it was real, it was true, it was forever!
Dad is survived by his best friend and wife; Nancy (nee Coady) Mckinnon of almost 34 years; his four daughters Sasha (Jamie), Alberta; Shannon (Shannon), New Brunswick; Courtney (Chris), Alberta; and of course, his peanut Samantha (Trevor), New Waterford. The light of his life, his grandchildren, Taylor, Brianna, Lexie (spring chicken), Tyson, Ceilidh, Gage, Maddie "Moo" and his namesake Toni.
He is also survived by his mother Tina Pinkerton; step-mother Selena Mckinnon; sisters Leisa (Rob) and Kathy (Wayne) MacLellan and brother Sheldon (Chantal). His sisters and brothers in law who he considered siblings, Carol, Judy, Doris, Hal, Ambrose, Chris, Joe and Gerald; many aunts, especially Sister Ann Marie Mckinnon, uncles, cousins, nieces nephews, including a special nephew Blake (Kim); and friends; especially his best bud, Dave Rigby!
Tony was predeceased by his father Neil G. Mckinnon; brother Willie; nephew Clayton; sisters in law Maxine (nee Coady) Conrad and Charmaine (nee Burchell) Coady; brothers in law David Coady and Bennie "Bee" Farrell.
Visitation for Tony will be held tomorrow, Tuesday, June 5, 2018, from 2-4PM.
Immediately following the visitation, a Funeral Service, officiated by Deacon Lorne MacNeil will be celebrated at 4PM, all in the in the V.J. McGillivray Funeral Home Chapel, 380 Smith Street, New Waterford.
All are invited to join Tony's family at a reception in the K.O.C Hall, Plummer Ave., New Waterford.
Online condolences to the family may be expressed at www.vjmcgillivray.ca
We make a living by what we get;
We make a life by what we give!