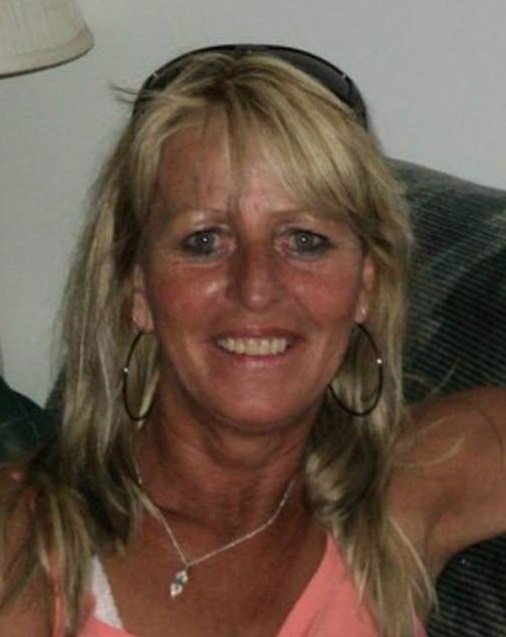 Obituary of Leona Marie Morrison, Glace Bay
It is with great sadness that we announce the unexpected passing of Leona Marie Morrison age 58, beloved daughter, mother, grandmother, partner, sister, aunt and friend. Leona passed away suddenly at home on Thursday, September 06, 2018. Born in Glace Bay, she was the daughter of Mary Carmella (nee Ross) and the late James "Ippie" Morrison.
Leona was a very loving, caring, hardworking and outgoing person; often spoken of as a social butterfly. Over the years she was employed with Stream, the Savoy Theater and more recently with First Canada, in Alberta.
She will be fondly remembered by many for her great cooking and baking; she also enjoyed sewing, knitting and enjoying a cup of coffee with her friends. She will also be remembered as a great Mom; she was always present at the rink or a baseball field during the years when her son Ricky played hockey and ball; never missing a practice or a game.
Leona is survived by her mother Mary Carmella Morrison, Glace Bay; her loving son Ricky (Danielle) Wiseman; her two beautiful granddaughters Abbie and Hailey, all of Truro; partner Brian Ashe; sisters Mary (Dempsey) and Carmella (Bolo), both of Glace Bay; brothers Johnny (Louise) Glace Bay, Gary (Carol) Regina, Wayne Glace Bay, Billy (Terri),Raymond (Dawn) both of Alberta. She will also be sadly missed by step-daughters Amanda and Nicole; she was also a great Nona to her step-granddaughters Leah and Mya. Brian's parents Harold and Joan Ashe who thought of Leona as a daughter; many nieces and nephews especially Cheryl who she thought of as a sister and numerous cousins, coworkers and friends.
Besides her father, James, she was also predeceased by former partners Howard Boutilier, Gerald "Poogie" Hache and brother in-law Jimmy Murphy;
Visitation will be held Tuesday evening, September 11 from 7-9 pm, at V.J. McGillivray Funeral Home, 16 Reserve Street, Glace Bay.
The Funeral Mass, presided by Fr. Norman MacPhee will be celebrated 10am Wednesday in Holy Cross Church, Glace Bay. Cremation will follow.
Following the Funeral Mass, all are invited to join Leona's family at a reception in the church hall.
Memorial donations in Leona's memory may be made to the Canadian Heart and Stroke Society.
Online condolences to the family may be expressed at: www.vjmcgillivray.ca