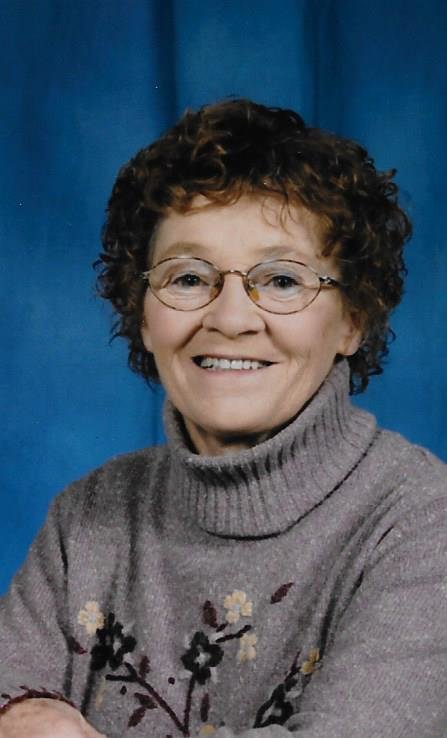 Obituary of Mary Elizabeth Demeyere, Dominion
Mary Elizabeth Demeyere
Dominion
It is with great sadness that we, the family of Mary Elizabeth Demeyere , age 73, of Glace Bay announce her passing on Sunday, October 28th , 2018 at Seaview Manor, Glace Bay, with her family by her side.
Born in Glace Bay, she was the daughter of Rachel (Nobel) and the late John Moffatt.
Mary worked in the family business of CBJ Demeyere Construction. She was a former member of Chalmers United Church and with the U.C.W. Her church was where she was very active as well as with Chalmers Cemetery. Mary enjoyed bowling with her team 'The Ladies Bugs'.
Her grandchildren and great-grandchildren were a large part of her life. Mary was constantly happy and she really enjoyed her life and always looked after everyone else's needs.
Mary is survived by her mother Rachael; daughters, Melissa Demeyere (Greg), Dominion, Ruth (Chris) McInnis, Glace Bay; sisters, Ruth McGrath, Dominion, Gloria Banfield, Dartmouth, Debbie Towill (Rick), Sackville; brother, John (Pat), Dartmouth; grandchildren, Crystal (Tyler), Corissa (Marlon), Matthew (Stephanie), Adam (Victoria), Emily; great-grandchildren, Harrison, Hozeen, Ciara Lee.
Besides her father, Mary was predeceased by her husband, Clarence, in 1987, sons, David Marcel , Clarie and a daughter, Laura Lee.
There will be no visitation. Cremation has taken place under the direction of V.J. McGillivray Funeral Home, 16 Reserve Street, Glace Bay. A funeral service will be held on Thursday, November 1st 2018 at 11am in the funeral home chapel with Rev. Alison Etter officiating. Interment will take place in Forest Haven Memorial Gardens.
In lieu of flowers, donations may be made to the local food bank.
On line condolences to the family can be expressed at: www.vjmcgillivray.ca.
She never seemed shattered;
to me, she was a breathtaking mosaic of the battles she's won