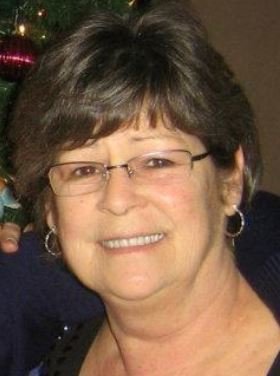 Obituary of Janet Marie Foucreault, New Victoria
Janet Marie Foucreault
New Victoria
It is with heavy hearts that we, the family, announce the passing of Janet Foucreault (known locally as Jenny Penney), a loving mother, grandmother, and sister.
Born in New Waterford, she was the daughter of the late Edward and Julia Penney.
She is survived by her son, Steve (Johanne) Foucreault; daughters, Angela (Gerry) Allen, Sylvia (Josh) Deschênes, and grandchildren, Nathan, Becky, Mariève, Gabriel, Simon, and Olivia. Also surviving is her son, Jody (Tara) Decoste and grandchildren, Tyler, Felicia, Jamie, Noah, Jack, and Tim; sisters, Catherine MacLellan, Audrey (Paul) Madower, Mary (Johnny) Finn, Bertha (Allan) Gratto, Callista (Barry) Stockley, Angela Penney, Julia (Johnnie) Darling, and brothers, Francis Penney, Edward (Renee) Penney, Douglas Penney, and George (Pierrette) Penney.
Besides her parents, she was predeceased by an older brother, Douglas, in infancy, a younger sister, Delores, in 2004, and a brother-in-law, Hector MacLellan in 2018.
Cremation has taken place. As requested, there will be no visitation or funeral service. Arrangements are under the direction of V.J. McGillivray Funeral Home, 380 Smith Street, New Waterford.
Online condolences may be sent to the family at: www.vjmcgillivray.ca.