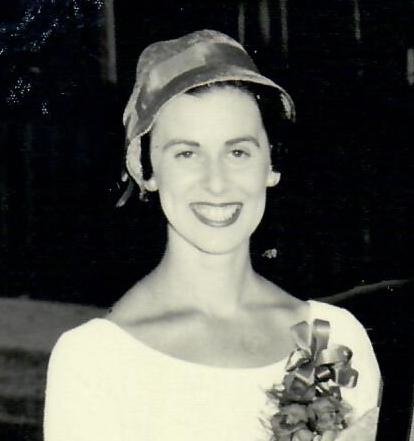 Obituary of Margaret Rita McNeil, New Waterford
Margaret 'Marg' McNeil
New Waterford
We regret to announce the death of Margaret 'Marg' McNeil on December 29, 2018 at age 85.
Marg was the daughter of the late Ryan and Margaret (Gillis) Shaw.
She is survived by sons, Tom (Karen) and Ryan (Lesley); grandson, Stephen and her brother, John.
Marg was born in Glace Bay, but lived most of her life in New Waterford, where for many years she worked for Schwartz & Company clothing store. Marg not only worked at Schwartz but was one of the store's better customers.
Earlier, she was a secretary at an insurance company and at Central School in Glace Bay. For a time, she also taught typing. Marg loved fashion and life's finer things. Though ma found her later years difficult, we will remember her for her quirky wit and wanting us, her children to simply be happy.
In addition to her parents, Marg was predeceased by her husband, Tommy and son, Daniel Jude (in infancy); sisters, Catherine (Cawee) and Mary (Moe) and her brother, Jimmy.
There will be no visitation. Funeral mass will be held on Thursday, January 3, 2019 at 10 a.m. at St. Leonard's Parish, Mount Carmel Ave., with Fr. Ray Huntley officiating. Interment in Mount Carmel Cemetery with a reception to follow at the Knights of Columbus Hall, Plummer Ave., New Waterford.
Funeral arrangements are under the direction of V.J. McGillivray Funeral Home, 380 Smith Street , New Waterford.
The family would like to thank all those who helped Marg in her last years including the New Waterford Homemakers, V.O.N., St. Leonard's Parish, the Northside Community Guest Home, EHS Paramedics and the Northside General Hospital (5East).
Donations may be made to any of these good organizations.
Online condolences may be sent to the family at: www.vjmcgillivray.ca.