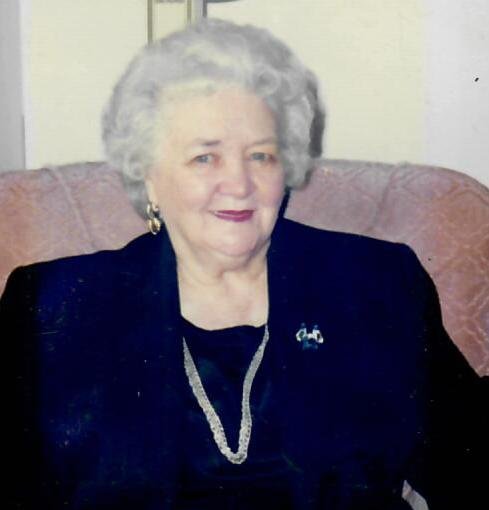 Obituary of Marion MacDonald, New Waterford
Marion Christina MacDonald, daughter of the late John and Marion Pinkerton, passed on January 11, 2019. She was 94.
Marion was the youngest of six children, all of whom preceded her in death. Born and raised in New Waterford, Marion married William James MacDonald, who preceded her in death in 1995, and moved to California in the 1950's. William and Marion returned to New Waterford in 1975, where both remained until the end of their lives. Marion leaves numerous nieces, nephews and cousins who are all heartbroken over her demise.
Visitation will be held on Tuesday, January 15 from 7-9 p.m. in V.J. McGillivray Funeral Home, 380 Smith Street, New Waterford. A funeral service will take place Wednesday, January 16 at 11 a.m. in Calvin United Church, with Rev. Duncan Roach officiating. Burial will follow in Union Grove Cemetery, Scotchtown. Online expressions of sympathy may be sent to the family at:www.vjmcgillivray.ca.