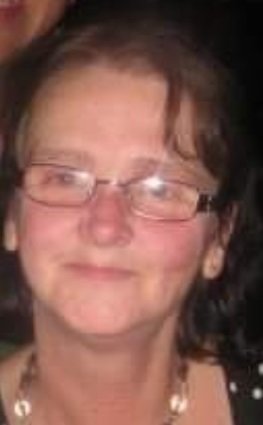 Obituary of Patricia (Daley)Boland, Dominion
Patricia "Pat" (Daley) Boland
Dominion
We regret to announce the death of Patricia (Daley) Boland, aged 67, of Dominion on August 31, 2019.
She was the daughter of Rita (Hill) Daley and the late Walter Daley.
Patricia is survived by her mother, Rita, her daughter, Sonya (David), Dominion, her grandson, Brycen (Dominion), brother, John (New Waterford), foster child, Jamie Lauzon (Cambridge, Ont), nephews, John-Michael and Jason (New Waterford), niece, Denielle (Calgary), nephew, Robert (New Brunswick) and former husband and friend, Andre Boland.
She is also survived by best friends and family including, Sonya Baird, Deborah Boutilier, Jean Lawrence, Dolly & Greg, Matt & Shirley, Hubba & Joe, Priscilla, Charmaine, Georgina, Cathy Mercer, (just to name a few), also including all family who have become friends and friends who have become family.
She was a very strong and lucky lady to cheat death so many times. Many people over the years have been helped with her kindness, and gentle spirit. We are blessed to learn so many valuable lessons from her including, there is always hope until you take your last breath. Always tell people how you feel because you never know when you may no longer have the chance to do so. There is NOTHING more important than family.
Visitation will be held at V.J. McGillivray Funeral Home, Chapel & Reception Centre, 16 Reserve Street, Glace Bay on Thursday, September 5th from 7 – 9 pm. and Friday, September 6th from 2-4 pm and 7-9 pm.
Funeral mass and Celebration of Life, officiated by Fr. Dan Boudreau, Saturday, September 7th at 11am at Immaculate Conception Church, Bridgeport, followed by internment in St. Eugene's Cemetery. Reception will follow in the church hall.
Prior to her passing, Patricia had requested live potted plants in lieu of cut flowers so the plants can live on in her memory.
On line condolences to the family can be expressed at: www.vjmcgillivray.ca