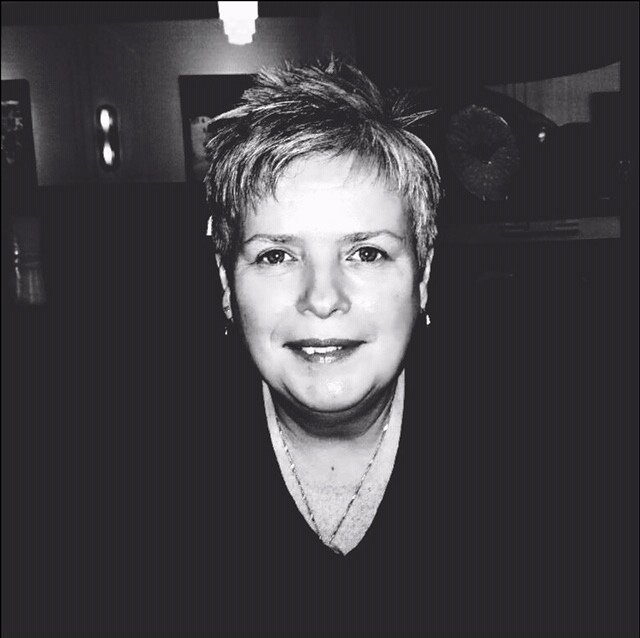 Obituary of Janice Currie, Halifax/ Reserve
Janice Catherine Currie, 54, long time resident of Halifax, N.S. passed away peacefully at the Victoria General Hospital in Halifax, N.S. on September 10th, 2019 with her loving family at her side.
Death leaves a heartache no one can heal, love leaves a memory no one can steal. Janice was currently employed at CBBC Career College and over the years employed with various schools in the private education industry. Janice was a mentor and made a difference in the lives of many. She cherished her family, friends and the time she spent with them. She was always the life of the party and sometimes providing entertainment with her unique style of singing. She also enjoyed golfing and walks with Harley.
Born in Sydney on Oct. 30th, 1964 she was the daughter of the late John "Jake " Currie and Cecilia Currie, Reserve Mines. She is survived by her partner Karen Cadegan-MacLellan, sister's, Susan (Timmy) Wadden, Anita (Wilson) Murphy, nephews, Jonathan and Nathan Wadden, Glenden (Aynsley) Murphy, Mitchell (Katie) Murphy, nieces, Laurie and Allyson Wadden and one grand nephew, William Murphy.
She was predeceased by her brother Reginald Gerard and her niece Jenna Lynn.
Cremation has taken place and at her request there will be no visitation. A funeral Mass of celebration will take place on Wednesday, September 18th at 2:00 pm at St. Joseph's Church in Reserve Mines with Father Dan Boudreau officiating. Burial will be in St. Joseph's Cemetery with a luncheon to follow in the parish hall.
In lieu of flowers, donations may be made to the St. Joseph's Cemetery Fund, or the Canadian Cancer Society. Online expressions of sympathy may be sent to the family through the V.J. McGillivray Funeral Home , Chapel & Reception Centre, Glace Bay website: www.vjmcgillivray.ca
Janice's family would like to thank the doctors and nurses of the Victoria General Hospital for their care and compassion during this very difficult time.
Death is the doorway to eternal life, "Go forth faithful Christian "