330 Smith Street
New Waterford, NS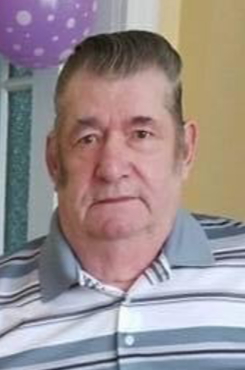 Share Your Memory of
Thomas "Tom"
Obituary of Thomas "Tom" Hurley, Glace Bay
With broken hearts, we announce the passing of Thomas "Tom" Hurley, 80, of Glace Bay on January 25th, 2022, at the Cape Breton Regional Hospital, after a brief illness, with his daughters by his side.
Born on March 19th, 1941 in New Waterford, Nova Scotia, Thomas was the son of the late Mike "Ike" Hurley and Mary Wall.
Thomas started working at 12 Colliery in New Waterford in 1958 and during his time in this colliery he worked as a shotfirer, a draegerman and an underground manager. After 12 Colliery closed, he moved to 26 Colliery in Glace Bay. During his time at 26 Colliery, he worked as a full time underground supervisor until 1976, when he lost his left leg in a mining accident. He returned to the mine after the accident and worked on the bunker until he was trained to work on the first computerized gas monitoring system at 26 Colliery. After 26 Colliery closed, he transferred to Lingan Colliery and worked as a safety instructor until his retirement in 1992.
In his spare time, Tom was most happy working on vehicles "in the garage" and planning and carrying out home improvements. In his retirement, he was a "hands on" grandfather to his 5 grandchildren, who lovingly knew him as their "Fa".
Thomas is survived by his loving and devoted wife of 58 years, Gloria (Wareham), daughters, Barbara (Ray) Jamieson, Gail (James) McPhee and Karen (Bobby) Romeo; grandchildren, Brianna (Jeff Pratt) and Nicole (Grant Wilson) Jamieson, Dylan (Janna Gallant) Hurley, Caiden and Logan Romeo and his great grand daughter, Skylar Hurley.
He is also survived by his brother, Mike (Kathy) Hurley and sister, Annie (Alex) MacNeil as well as his younger siblings; Laurie (Jimmy), Iris, Ronnie, Angel, Darren, John and Joey. He is also survived by his in-laws, Ernie Wareham, Kay Wareham, Leona Wareham, Wayne Penny and several aunts, uncles, cousins , nieces and nephews.
Besides his parents, Tom is predeceased by his step-mother, Madge, siblings, Buddy and Kay Hurley and his in- laws, Mae and Ernie Wareham, Billy Wareham and Sheila Penny.
A private funeral service will be held at V.J, McGillivray Funeral Home and Cremation Centre, in Glace Bay with Fr. Norman McPhee presiding. Memorial donations in memory of Thomas can be may be made to the Alzheimer's Society, Townhouse Meals on Wheels or a charity of your choice.
THE BURIAL FOR TOM IS MONDAY , JULY 25, 2022 AT 1 PM IN FOREST HAVEN MEMORIAL GARDENS, SYDNEY-GLACE BAY HIGHWAY.
On line condolences to the family can be expressed at: www.vjmcgillivray.ca