330 Smith Street
New Waterford, NS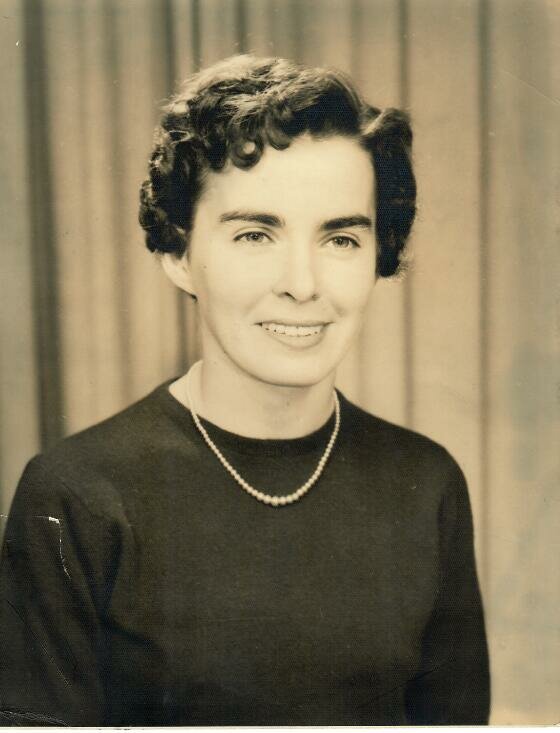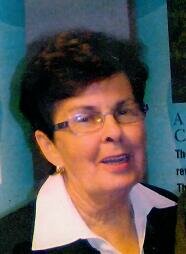 Obituary of Reynelda 'Rey' Bruce, New Waterford
Please share a memory of Reynelda 'Rey' to include in a keepsake book for family and friends.
It is with broken hearts that our family share the news of the passing of our beloved mother, wife, mother-in-law, sister, sister-in-law, aunt, cousin, on Wednesday evening November 2, 2022, at MacGillivray Guest Home.
Born on September 28th, 1928, Reynelda was the daughter of late Irving and Mary Sarah MacKinnon of New Waterford. She was predeceased by her husband of 63 years, Joseph Martin Bruce as well as by her brothers and sisters-in law, Raymond (Joyce) MacKinnon and Joseph (Annabelle) MacKinnon and Gary Cameron. She is survived by her two sons, Robert Bruce, Sydney, and Kenny (Anne Breski) Bruce of Sydney; sister and brother-in-law, Lorraine (Edward) Pickett, and sister-in-law, Donna Cameron.
Mom personified grace. Mom was the proverbial "glue." She kept it all organized and going. She loved family gatherings even though she did a lot of the work in arranging them. She loved family. She was a devoted wife and mother. Mom enjoyed her friends and was active in the community most of her adult life. She took all sorts of courses and was an especially gifted artist. She painted with oils for many years. She decorated cakes, crafted ceramics, and created many Halloween costumes.
A lot of the time we would hear that our father was bigger than life, but it was mother that grounded him and at the end of the day, she had a lot of influence. Mom loved traveling to Florida and enjoyed the hunt for a great sale, especially on those trips to the US. She enjoyed spending time with her brothers. She loved to spend time with her girlfriends, and sisters-in-law going on the shopping sprees to Maine and New Hampshire.
Mom started out to become a nurse in her late teens in Hamilton but returned home because of family responsibilities. Mom worked at Josies Restaurant early on and learned to make the "best" pies. She then worked in the Theater in New Waterford before starting a family. Later, she worked with the Schwartz Family Business Clothing Store in New Waterford in sales, where she enjoyed the social aspect but also loved to pick out a one-of-a-kind dress that was shipped in from Montreal, so she could wear it out to a New Years ball or dance.
Mom's love of family was also manifested in her volunteerism in championing those afflicted with Mental illness. She served as the Provincial President of the Schizophrenia Society and was one of the founding members that started the movement along with our dad and sister, Veronica Richards.
Mom was an active member of now Saint Leonard Parish, previously Mount Carmel. She served on the Catholic Women's League until she wasn't able.
There will be no visitation. Cremation has taken place under the care and guidance of V.J. McGillivray Funeral Home, New Waterford. A Funeral Mass of celebration will be held on Wednesday, November 9th, at 10 a.m. in the Parish Church of Saint Leonard, Mount Carmel Avenue, with Father Godwin Obike officiating. Burial will be in Mount Carmel Cemetery with a reception to follow at the Knights of Columbus Hall, New Waterford. In lieu of flowers, donations can be made to the Schizophrenia Society of Nova Scotia, the S.P.C.A. or Two Rivers Wildlife Park. Online expressions of sympathy may be sent to the family at: www.vjmcgillivray.ca
Our family extends sincere thanks to the staff at MacGillivray Guest Home for their great care and kindness.