330 Smith Street
New Waterford, NS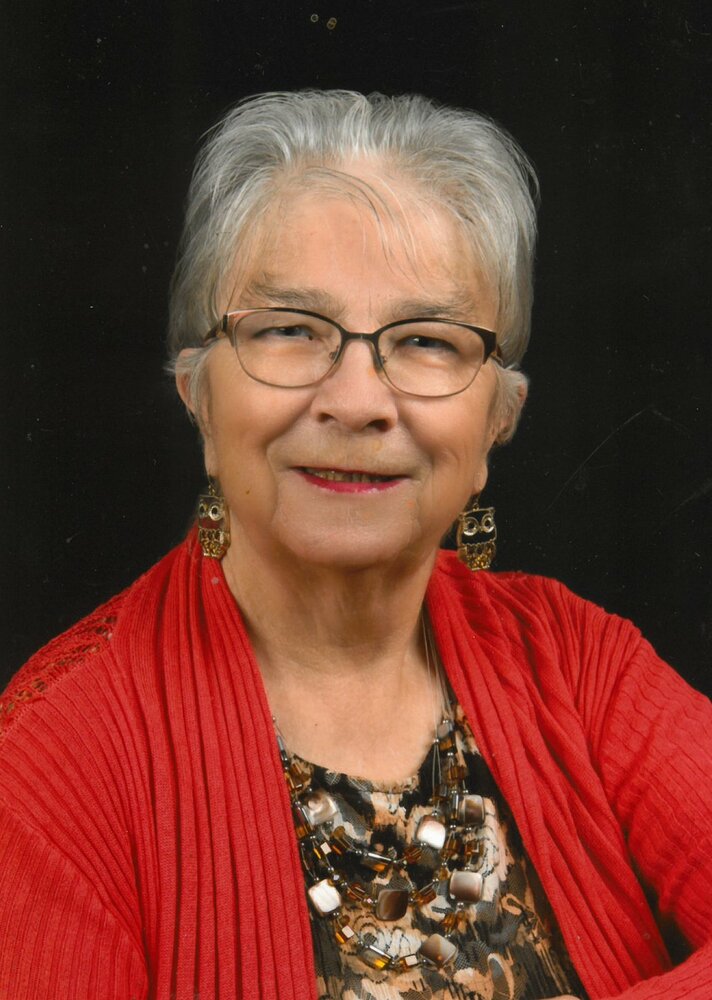 Obituary of Catherine Ida MacKenzie, Dominion
Please share a memory of Catherine to include in a keepsake book for family and friends.
Catherine "Cathy" Ida (MacAulay) MacKenzie
Dominion, NS
It is with heartfelt sorrow, we the family, regret to announce the passing of Cathy MacKenzie , age 77 on the 11th day of December 2022, with her loved ones by her side.
Cathy was born in New Waterford on 23 June 1945, and eventually moved to Dominion, where she lived most of her life; except for the years she lived in Greenwood and Ottawa.
Cathy is survived by her loving son Neil Bach (Dawn); grandchildren, Ryan (Ellen), Andrew (Jenn), Bradley and Hannah; great grandson, Mason and the family pets Leni and Rocco, whom she adored. Cathy also leaves behind her second family, the MacMasters', special friends Rita, Barb and Gloria, as well as many cousins and friends and the father of her 3 boys (Walter Bach).
Cathy is predeceased by her loving parents Gordon Albert (Bert) and Lillian Knox (Merrill) MacAulay, her precious sister Martha Irene, her wonderful stepfather Neil Morrison MacPherson, her 2 beautiful sons, Gordon Alan and Aaron Adam (Bach), and her loving husband Eddie MacKenzie.
Cathy was a stay-at-home mom except for studying and receiving her Canadian Nursing Association Certification in New Waterford and subsequently working in the Annapolis Valley until she moved home to Dominion.
She was devoted to her church, Chalmers United and more recently Warden United, and her church community and friends; her knitting crew; her Swedish weaving crew; her dart crew; and her pride and joy, the Coal Town Chorus, of which she was a founding member back in April of 1983, and where she served as president for a time. She was always so proud to be a part of this group of friends.
Cathy loved gardening, taking pictures, painting, doing puzzles, socializing with friends, being by the water, and animals, especially her cats (Pepper), as she always had one. She loved music, it was in her heart, and could always be seen on the dance floor somewhere or singing along with any song.
Cathy was a beautiful soul, who always had a smile for whomever she met. She was well known for her "Hi how ya doing?" and a hug when she met you. She lived for her family and friends, and she will leave a very big hole in our hearts.
We send heartfelt thanks and praise to all the doctors, nurses and the many support team members at the Palliative Care floor at the Regional and Hospice Cape Breton where she spent her final days. The special care and kindness she received here from each and every one of you will never be forgotten and was truly appreciated.
Cremation has taken place. A gathering of family and friends will be held on Thursday, December 15th from 12 noon to 1:45 p.m. followed by a funeral service at 2 pm, all in V.J. McGillivray Funeral Home & Cremation Centre, 16 Reserve Street, Glace Bay, NS. Rev. Alison Etter officiating.
In lieu of flowers, donations in Cathy's memory can be made to Palliative and Hospice Care.
In Remembrance
You gave me life
To live as I please.
You gave me love and
Support to follow my dreams
Your beauty lives
Forever deep in my soul.
The memory of your love
Fills my heart
And I am never alone.
Christine Currah