330 Smith Street
New Waterford, NS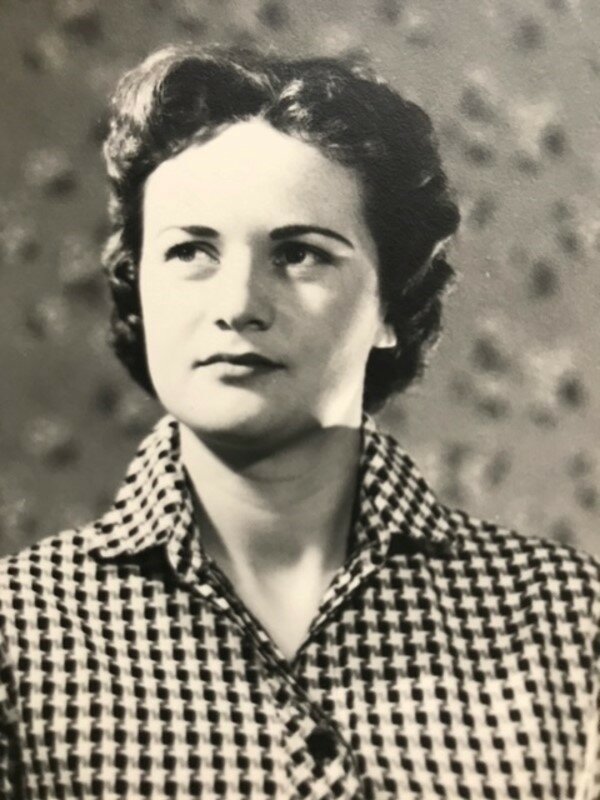 Obituary of Valerie Barbara MacNeil, Glace Bay
Please share a memory of Valerie to include in a keepsake book for family and friends.
It is with sadness that we announce Valerie's passing in Glace Bay, NS, after a brief illness on February 4, 2023 at the age of 90.
Raised and schooled in New Aberdeen, her father's premature illness made for a challenging childhood, which strengthened her character. After High School, she worked as a telephone operator for M.T.&T. in Sydney. Following her marriage to Joe, and the birth of her daughter Joanne, the family moved to Torrance, California. They always spoke fondly of their friends and experiences from the decade spent in the Golden State, and after the births of Joey and Mary, they returned to Cape Breton to be closer to family in 1967.
Valerie was a loving and selfless mother and grandmother. Always pleasant and kind, both stoic and stubborn, she was devoted to looking after Joe, even as their health declined. She enjoyed skating in her racers with Joe in winter, bowling all year round, and later in life took up tennis and cycling in the summer. Keen for a walk on Dominion beach, but not for a swim or getting her hair wet, she was a faithful Catholic, and was the center of communication for the family. Valerie made delicious cabbage rolls, loved mustard pickles, liked her tea black with one sugar, and always enjoyed a slice of McFadgen's pound cake for dessert. Easy going, with a fine sense of humour, her loving presence will be missed.
Valerie is survived by her daughter Mary (Steve), Halifax; son Joey, Glace Bay; grandchildren, Christie (Tim), Halifax; Danielle (Roughan), Pickering, Ont.; Darren, Calgary, Alta; Danielle and Nicole, along with great-grandchildren, Leah, Camden, Ivy Jo and James.
She was predeceased by her parents, Margaret (Tobin) and Michael Slanco, and step-father Tony Mahoney, brothers Michael, Gerald, and Darrell, husband Joseph Seward MacNeil, and daughter Joanne (Blades). The family wishes to thank Dr. James MacLean, and the staff at Taigh Na Mara, for their care.
Cremation has taken place under the direction of V.J. McGillivray Funeral Home & Cremation Center, 16 Reserve St., Glace Bay. A service will be held at a later date. Online condolences may be sent to: www.vjmcgillivray.ca
In lieu of flowers, consider a donation to a charity of your choice.