330 Smith Street
New Waterford, NS


CREMATION~CHAPEL~RECEPTION
​FAMILY OWNED AND OPERATED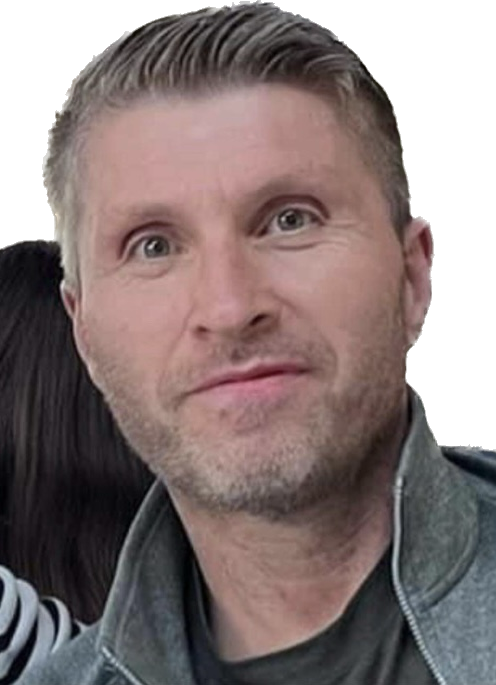 Visitatiion
11:00 am - 1:00 pm
Wednesday, November 1, 2023
V.J. McGillivray Funeral Home Chapel
380 Smith Street
New Waterford, Nova Scotia, Canada
902-862-6439
Funeral Service
2:00 pm - 3:00 pm
Wednesday, November 1, 2023
Resurrection Cemetery
2643 Kings Rd.
Sydney Forks, Nova Scotia, Canada
902-564-6304
Event Name 1
2:30 pm - 3:00 pm
Wednesday, November 1, 2023
Resurrection Cemetery
2643 Kings Rd.
Sydney Forks, Nova Scotia, Canada
902-564-6304
Obituary of Adrian Michael Petrie - New Waterford-Baton Rouge, Louisiana
Please share a memory of Adrian to include in a keepsake book for family and friends.
It is with broken hearts, we, the family of Adrian Michael Petrie, announce his sudden passing on Friday, October 13, 2023.
Born on November 13, 1974, in New Waterford, Nova Scotia, Adrian is survived by his wife, Zurin Petrie; children, Maggie MacLellan and Cruz Rizzato; stepchildren, Khairah M Shazwan and Khalid M Shazwan; his mother, Delina Petrie; father, John Peckham, and in-laws, the Zulkanain family; Zulkanain, Jariah, Nadiah, and Izuddin, who mourn his loss.
At the age of 48, Adrian leaves behind a tapestry of memories and a void that words can hardly capture.
Adrian's interests were diverse from an early age ranging from his embrace of music in the school band to playing junior hockey; Delina encouraged his curiosities. Over the years while she worked shift work at various hospitals, countless hours were spent under the care of "the warden", his Aunt Valerie and his Uncle Stan's house, where he never turned down a late-night game of Monopoly with cousins, Brennan, Lesley, Warren, Garrett and Andree.
Along with Val, there were other various aunts and uncles; Gwen, Colleen, Rose Marie, Michael and Jimmy, who all played an important role in Adrian's upbringing. In particular, Uncle Eddie and Adrian who had a special bond and spent endless time together. Aunt Gwen was like an older sister who made sure to arrange fun times for Adrian and his friends to enjoy. Both Uncle Jimmy and Micheal shared many great times with Adrian as well, especially when they traveled across Canada together. While Adrian spent a lot of his early childhood in Ontario, numerous trips to Kitchener were made to visit Aunt Rose, Uncle Barry and kids.
Affectionately known as 'Umple Adrian" to a gaggle of nieces, nephews and cousins; Adrian was adored by Kayla, Sophie, Ben, Max, Sam, Holly, Kate, Jenn, Melissa, Jason, Eric and Matthew. His father John, his wife, Wendy and their children Calissa and Curtis will forever think of times when he visited particularly before pursuing his career in the petrochemical field in BC.
Through Maggie, the MacLellan family deeply mourn him; Hugh Allan, Phyllis Mac Lean, Aunt Alena, and her boys, Ryley and Raury who always lovingly referred to him as Uncle Adrian. Maggie holds dear her memories of their trips together to Loch Lomond, Florida and his visits to Bedford in more recent years for her graduations which he traveled countless hours to attend.
Adrian brought boundless joy into the lives of those around him. His childhood, filled with adventures alongside friends Curtis, Michael, Davie, Stephen, and the twins Troy and Trevor. Thus, laying the foundation for a life driven by his curious and vibrant entrepreneurial spirit which was first honed through a paper route and a love of all things automotive at Ross' Esso. A summer student stint at Fort Petrie in New Victoria made it clear that Adrian had an unforgettable wit and could "talk the leg off a cast iron stove".
Despite how far Adrian traveled, he always found his way back home. Known to his Cape Breton friends and family as the king of one-liners, he was always quick to gauge if someone didn't know whether it was "Tuesday or August." Adrian delighted in get-togethers and always relished at a Fat Boys or Big Daddy's pizza as much as he did Italian or French cuisine and of course, Val's cabbage rolls. Adrian was always one to appreciate "new threads" (clothes) after "he rinsed the prince"(showered). Adrian liked to dress up for any occasion. He never met a mirror he didn't think would appreciate one of his quick and quirky poses or a signature disco spin.
From humble beginnings, Adrian carved a remarkable professional journey, starting as a field specialist in western Canada, eventually becoming the youngest Territorial Manager at Cooper Cameron in Nova Scotia. In 2009, his career led him to Nigeria, where he embraced the culture, language, and formed enduring friendships with Allyn and Dilara, as well as others.
In 2013, the next chapter unfolded in Sakhaline, Russia, where he met Mel Scruggs, a mentor he held in the highest regard. Together, they explored the landscapes of Russia and Romania, creating a treasure trove of memories. Adrian's travels took him to Norway where he met another close colleague, Blake Evans, before settling in the warmth of Doha, Qatar. There is where he met his beautiful wife, Zurin, whom he deeply loved and cherished.
Adrian was predeceased by his maternal grandparents, Ralph and Bernice, uncles Eddie and Stan, cousins Warren and DJ.
Adrian now rests in the Islamic Area of Resurrection Cemetery in Cape Breton; the first to grace that sacred land on November 1, 2023.
As we bid farewell to Adrian, our love, and memories of him will endure. May God bless him, surround him with angels and loved ones, and grant him eternal peace. To remember him, put on your favourite shirt and shoes after buffing and shining your ride, take a little longer cruise on a scenic drive, turn the music up, have that extra piece of pizza and maybe on the first Tuesday in August raise a glass in his memory.
Funeral arrangements have been entrusted to V.J. McGillivray Funeral Home, New Waterford. Online expressions of sympathy may be sent to the family at: www.vjmcgillivray.ca.
A Celebration of life will take place Sunday, November 12, 2023, at 2:30 pm in New Waterford French Club (Upstairs).
Share Your Memory of
Adrian
New Waterford

380 Smith Street
New Waterford, NS B1H 4K4

(902) 862-6439

vjm@bellaliant.com

Glace Bay

16 Reserve St
Glace Bay, NS B1A 4V8