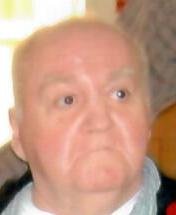 Obituary of Manion MacLennan,New Victoria
We the family of Manion A. MacLennan, age 78, are sad to announce his peaceful passing on May 25,2017 at Maple Hill Manor , New Waterford.
Born in Inverness on April 28th 1939, he was the son of the late Alexander D. MacLennan and Jessie (MacQuarrie) MacLennan.
In his younger years, he worked in Toronto at various jobs. Manion enjoyed going to the local bars listening to Scotch music.
He is survived by his siblings, sister, Joan (Wally) Cameron, New Waterford, Dolly Hill, Lower Sackville; brothers, John R. MacLennan, Cove Guest Home, Sydney, Alexander MacLennan, Toronto; sister- in- law, Diane MacLennan, New Victoria; brother- in -law, Thomas Clements, Ontario; a special friend, Karen Fraser
Besides his parents, he was predeceased by his brothers, Clem, Chisholm, sisters, Betty, Christena; brothers- in-law, Tantz Kearney, Duncan Hill, Stanley Bond; sister- in- law,Lydia MacLennan.
Visitation will be held on Monday, May 29, 2017 from 1p.m. until the time of the funeral service at 3 p.m., all in V.J. McGillivray Funeral Home, 380 Smith Street, New Waterford with Deacon Leo Penny officiating. Interment will be in St. Joseph's Cemetery, New Victoria.
A special thank you to Maple Hill Manor and the Doctors and Nurses who provided professional and compassionate care to Manion over the years.
Donations in Manion's memory may be made to the Maple Hill Manor or to a charity of one's choice.
Online expressions of sympathy may be sent to the family at www.vjmcgillivray.ca.