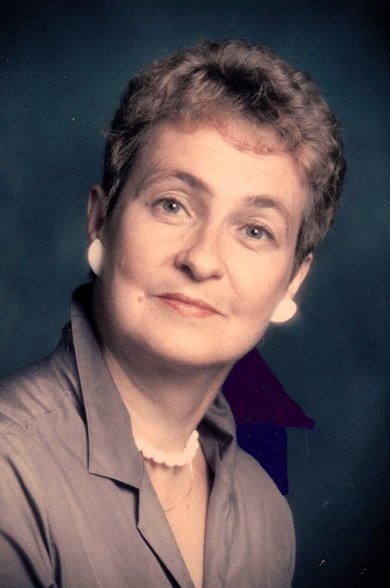 Obituary of Mary Pauline Hinchey Reserve Mines / Glace Bay
It is with heavy hearts that we announce the passing of a devoted wife, amazing mother, loving grandmother, great-grandmother and a truly sincere sister, aunt and friend. Mom, who after a long fight passed away surrounded by her loving family in the palliative care unit on June 29, 2017, at the Cape Breton Regional Hospital, Sydney.
Born in Glace Bay, September 15, 1937, she was the daughter of the late Dave and Mary Helene (Doucette) Roach. She was a devote Roman Catholic and a faithful member of St. Joseph's Church, Reserve Mines.
Pauline was a very kind and generous person who gave freely of herself, always putting the needs of others before those of her own. She loved conversations and was an avid baker; sharing her baking with everyone she loved. She also donated her baked goods to church functions and numerous other local groups for their fund raising events. She was a very friendly and vibrant person who was loved by all and will always be remembered as a lady who gave and gave and gave.

Pauline was a member of the Carmelite Society and was also a regular volunteer at St. Joseph's Hospital and Seaview Manor where she would do readings for many of the elderly. She was a member of St. Joseph's CWL and their church choir. She was also involved with the Reserve Mines Fire Department Ladies Auxiliary and the VON SMART Program.
Pauline will be remembered by all as a great family person; she truly enjoyed caring for her husband, her children and she seized every opportunity to care for and to spend time with her grandchildren; especially the times spent telling them stories of her and their families' earlier years.

Pauline will be sadly missed by her loving husband Patrick Francis "Rickey" Hinchey: daughters Patricia (Jeanette) Hinchey, Edmonton; Helene (Perry) Bevin, Dartmouth; Paula Gouthro, Dartmouth; Alicia Talbot, Reserve Mines, Cheryl Hinchey, Glace Bay and son Joey Sampson, Sydney Mines; She will also be sadly missed by her five loving grandchildren, Lyam Gouthro, Austin and Nicole Bevin, Breton Talbot, Katie Sampson; one great-grandson Jake Sampson; sisters Annie Murphy, Leona Gallows and brother John Roach; several nieces, nephews and friends.
Besides her parents, she was also predeceased by brothers Dan Joe "DJ", Harry, Leo, Ronnie, Norman; son in-law Blaine Gouthro; and twin siblings Olive and John in infancy.
Visitation will be held today, Monday, July 3, 2017 from 1–3 and 5-7 pm in the V.J. McGillivray Funeral Home, 16 Reserve St., Glace Bay. Cremation will follow.
The funeral mass officiated by Fr. Norman Mac Phee will be celebrated 11 am Tuesday, July 4, 2017 in St. Joseph's Church, Reserve Mines.
Interment will take place at a later date in St. Joseph's Parish Cemetery.
All are welcome to join the family at a reception at the Reserve Mines Seniors & Pensioners Club, immediately following the Funeral Mass.
Memorial donations in Pauline's memory may be made to the Heart and Stroke Foundation or a Mental Health Society.
At this time we would like to give a sincere Thank You to Mom's Guardian Angel Donna, for the amazing amount of care and love she gave to Mom; the staff of 4C at the Cape Breton Regional Hospital and also to the entire staff at Seaview Manor, for their loving and compassionate care given to our Mom during her five years with them as a resident.
Online condolences to the family may be expressed at; www.vjmcgillivray.ca
"God's Speed Mom"