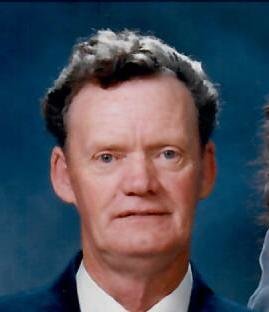 Obituary of William 'Bill' O'Flaherty, River Ryan
William 'Bill' O'Flaherty
River Ryan
It is with profound sadness that we announce the sudden passing of our father and husband, William 'Bill' James O'Flaherty, age 80, of River Ryan, Cape Breton, NS, on Friday, February 23, 2018 at the Glace Bay Hospital.
Born in River Ryan on April 8, 1937, he was the youngest son of the late Patrick and Elizabeth (Murphy) O'Flaherty.
Through his years he was employed as a miner in #16 and #18 collieries, ran a successful service station (O'Flaherty's ESSO) in River Ryan, retiring as a mechanic from Lingan colliery.
In his retirement, Bill could be found tinkering and polishing up his second love, his antique car, a 1949 Chev and tending to his small flock of chickens, being more than happy to share the fresh eggs with his friends.
He will be dearly missed by his wife of 56 years, Jacqueline (Sweeney); children, Gwen (Glen) Dyke, Innisfil, ON, Bernadine (Kevin) Cormier, Aurora, ON, Keith, River Ryan, Kevin, Halifax, Kenny (Lynn), New Waterford, Leonard, New Waterford. Lisa (Kevin) Ottawa ON; grandchildren, Jeffrey, Corbin, Riley, Jessica., Kyle, Trey and three great grandchildren.
He is also survived by five sisters, Mary Gwynne-Harrison, England, Terry (Don) MacNeil, Bernadette (Arnold) Joyner, Joan (Benny) Stephenson and Yvonne Belle, all of Ontario
Beside his parents, he was predeceased by four sisters, Kathleen Hall, Anne Borzush, Eileen Moore, Gwendolyn O'Flaherty and brother, Patrick John O'Flaherty.
Honouring Bill's requests, cremation has taken place and there will be no official services. Funeral arrangements are under the care and direction of V.J. McGillivray Funeral Home 380 Smith Street, New Waterford.
We the family would like to express our sincere thanks to the staff of the Glace Bay Hospital and Regional Hospital.
Memorial donations in Bill's memory may be made to the Canadian Cancer Society and the Lung Association of Nova Scotia.
Online condolences may be expressed at www.vjmcgillivray.ca
God saw you getting tired,
And a cure was not to be,
So He put his arms around you,
And whispered, " Come To Me."
A Golden heart stopped beating,
Hard working hands at rest.
God broke our heart to prove to us
He only takes the best.