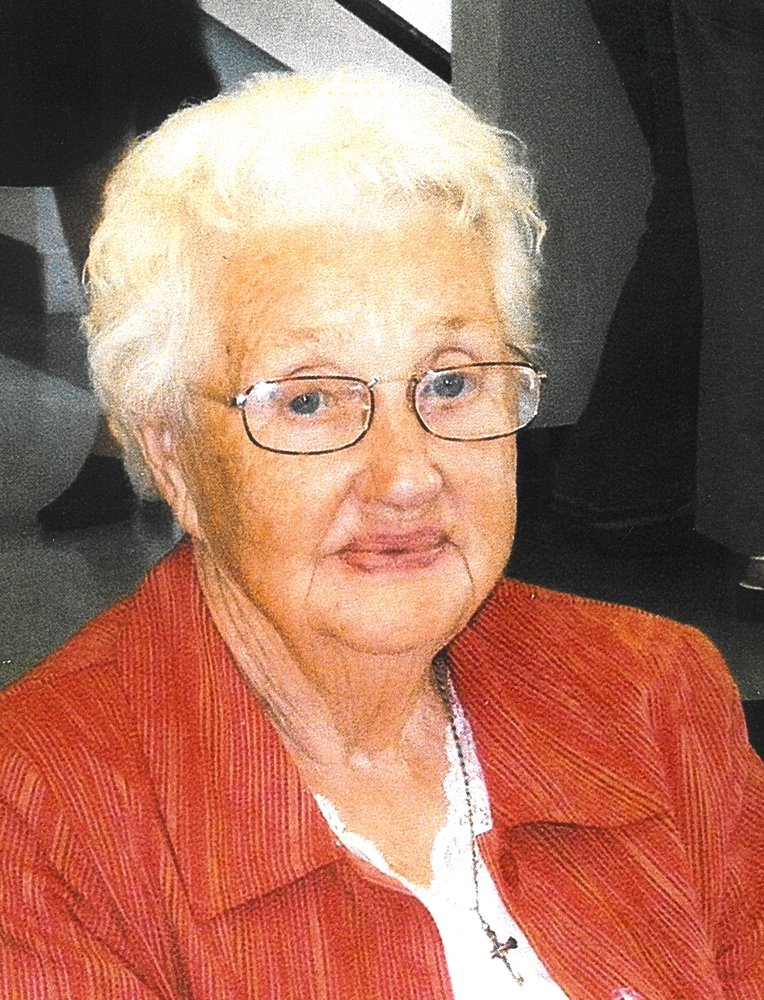 Obituary of Beatrice Warcop Reserve Mines
We the family of Beatrice Warcop sadly announce her passing at the Glace Bay Hospital on Wednesday, May 23, 2018. Mom, in her 100th year, passed away peacefully while in her sleep.
Born in Glace Bay, she was the daughter of the late Thomas and Elizabeth (Gillis) MacDonnell and was the last surviving member of her immediate family.
Beatrice was a member of St. Joseph's Church, Reserve Mines and a former member of Holy family Church, Glace Bay. Her home was always open to friends and family, whom she was always ready to feed and serve a hot cup of tea. Bea had a love for music, and most of all her Lord and Savior. Bea was comforted in the certainty that when her time came for God to call her home it was to be in the presence of her Lord and Saviour Jesus Christ eternally.
She is survived by her children: Joan Mitchell, Mary Mifsud, Vincent(Helen) Warcop, Thomas Warcop, Robert(Fran) Warcop, Ann(Tony) Haayema and many great/grandchildren and nieces and nephews.
Besides her parents, she was also predeceased by her husband Vincent; daughters Rose Marie, Teresa and her siblings: Patricia, Ben, Johnny, Mary, Collin, Florence, Annie, Rose, Joseph, Pauline, Paul, John A., Theresa May, and Gussie.
Visitation will be held 4-7pm, Sunday, May 27, at V.J. McGillivray Funeral Home, 16 Reserve St., Glace Bay. A funeral mass will be celebrated 11am, Monday, May 28,2018, in St. Joseph's Church, Reserve Mines, with Fr. Daniel Boudreau officiating, followed by interment in St. Joseph's Parish Cemetery.
All are invited to a reception in the church hall.
Family flowers only. Donations in Beatrice's memory may be made to the Seaview View Manor.
Online condolences to the MacDonnell/Warcop family can be expressed at www.vjmcgillivray.ca.

At this time we would like to express our sincere appreciation to all of the staff of Seaview Manor Nursing Home for their compassion and quality care, shown to our mom during her years as a resident.
Bea rested in the assurance that she belonged to her Lord and Saviour Jesus Christ in life and in death and for that we give thanks in the midst of sadness. Her suffering is over and now she is safe in the arms of Jesus forever. Please keep this entire family in your prayers as they plan for the funeral and particularly as they continue down life's pathway without their loved one by their side.
Precious in the eyes of the Lord is the death of his saints.—Psalm 116:15