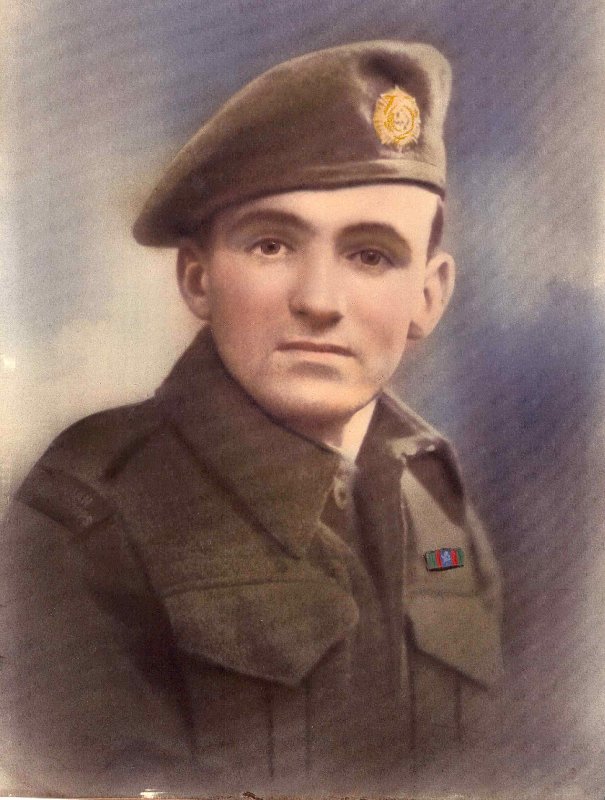 Obituary of Melvin Lewis Peach, Donkin
It is with heavy hearts that our family announces the peaceful passing of Melvin Lewis Peach, 98, January 22, 2019 at the Glace Bay Hospital.
Melvin was a resident of Donkin for 68 years. Melvin was the son of the late Fred and Susan (Martell) Peach.
He grew up in Port Morien, surrounded by a loving family of 12 siblings. He was predeceased by sisters, Alice, Beatrice, Frances and Sarah; and brothers, George, Gordon, Aulay, Turner and Joe.
He is survived by brothers, LeRoy and Ted and several nieces and nephews. He married the love of his life, Ellen Hatfield, of Donkin, in 1950. It was a loving relationship of 68 years.
Surviving are two children, Heather (Mike) MacDonald and Kenneth (Wendy) Peach. A son, Lloyd, died in infancy. In addition, he and Ellen have four grand children, Shaun (Meagan), Troy (Sara), John (Shauna) MacDonald and Noelle Peach; and three great- grandchildren Madison, Aidan, and Mia.
In his early years, Melvin worked in the fishery and at Hopkins' lobster factory, Port Morien. In 1942, he joined the Canadian Army and became a member of the 65th Transporter Company of the Royal Canadian Service Corps. He trained on large tractor trailers assigned to carry English and American tanks to the front lines. His company transported ninety tanks to a staging area for the invasion of Normandy. It embarked for France in early July, 1944, and made many hazardous trips at night carrying tanks and supplies in support of the troops.
For his involvement in the Normandy campaign, he was awarded in 2015 the French Legion of Honour. After the war, Melvin worked as a carpenter with MR Chappell, J.W. Stephens and Udovin's, building major infrastructure such as the Sydney City Hospital, St. Rita's Hospital and Sydney Academy. He was devoted all of his life to the Legion and to the Anglican Church.
He was a member of both the Donkin and Morien Legions for a period of 68 years, receiving in 1998 a Life Membership from the Morien Legion. He was a warden of both St. George's Donkin and St. Paul's, Port Morien and served faithfully on the vestry and the parish council. For at least 58 years he sang in the church choir. As well, he gave back to his community as a member of the singing group, the Mellotones.
In his last years, when he could neither see nor walk, he received loving care in his own home from his wife Ellen and family members. A special thank-you to the wonderful staff on 3 south at the Glace Bay Hospital, Dr. Mark Ellerker, the VON and to DVA and their case workers along with Myrna Murphy for all their support.
There will be no visitation. Cremation has taken place under the direction of V.J. McGillivray Funeral Home, Glace Bay.
A funeral service will be held at St. Paul's Anglican Church, Port Morien, Saturday, January 26, at 2 p.m., the Reverend Ruby Carter officiating. The Legion will honour their departed comrade at the church. After the service, a reception will take place in the church hall.
Donations accepted in Melvin's memory may be made St. Paul's Anglican church .Online condolences can be sent to the family at: www.vjmcgillivray.ca