Recommend Jacob's obituary to your friends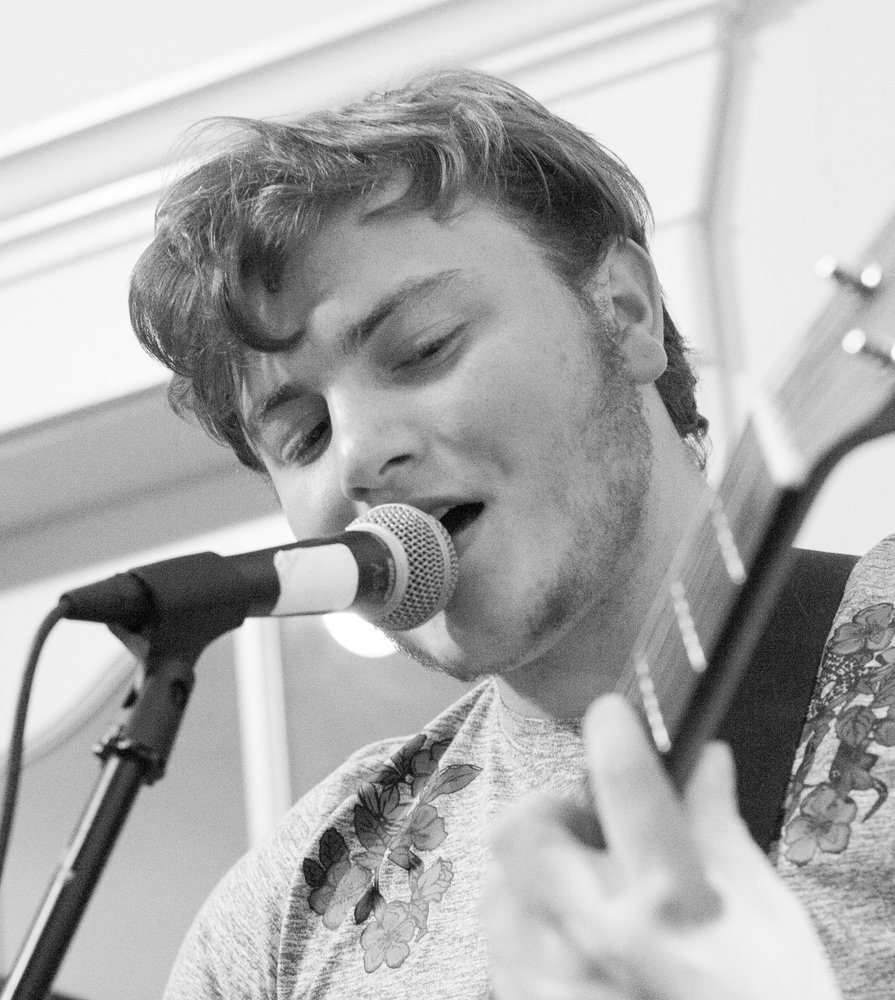 Obituary of Jacob Dylan Joseph MacNeil, New Waterford
With overwhelmingly broken hearts the MacNeil and MacDonald families share the news of the passing of their beloved sweet boy, Jacob Dylan Joseph MacNeil on December 27, 2019. We were all so lucky to have him with us for the 22 years he was on this earth but his loss echoes loudly in our hearts leaving a hole that for us will never be filled. Jacob had a brilliant mind and was known for his many talents: As a superior athlete, leading the BEC Bears to Coal Bowl Gold in his senior year as well as achieving the Athlete of the Year award. He was known as an incredibly talented musician with a voice that charmed us all; and for his talent to make us happy with his infectious smile and boisterous laugh. He loved his guitar and he loved playing for and with his family and friends - even though he sometimes half heartedly grumbled about being made to play for our pleasure - he did it for us with love. He was very excited about his new Christmas gift from his mom and dad and he played his mandolin all Christmas Day to everyone's delight. He will be missed by his friends of which he had so many. Everyone loved him. Jacob adored, and was adored by his parents Dale and Aimee and his three younger brothers Ethan, Joe and the youngest, Matt, who he affectionately called Matty-pabs. His life was made much fuller by living in New Waterford near both sets of his loving grandparents Marie and Joe MacDonald and Paula and Greg MacNeil who 'tag-teamed' with Aimee and Dale to be sure all four boys were where they needed to be for soccer, hockey, basketball and music.They especially loved being together to watch their Jacob play ball and make music. Jacob had a very special relationship with all his cousins. Aimee and Dale were 'second parents' for all of them and welcomed them into their home with warmth and love whenever they could. He was like a brother to Emily and Benjamin who will hold his memory close and miss him every day. He also loved to hang out with his MacNeil cousins Molly, Abby and Karly who will always cherish the times they spent together. Ava and Tessa saw him as their cool older brother and will be lost without him. His youngest cousins Katharine, Alexandra, Shaye and Nick looked forward to his teasing shenanigans while lovingly playing with them at the pool, at Big Pond and at every family gathering. Jacob's aunts and uncles: Tara and Grant Burchell; Lee-Anne MacDonald and Joseph Bryden; Krista MacDonald and Jamie Newman; Cassie MacDonald; Margarette-Anne and Kevin Oliver will miss his voice, his smile and his hugs for the rest of their days. Jacob was lucky to have developed a loving and fun relationship with all of his great aunts and uncles. He shared music and many family nights with Darlene Milley, Karl and Lynette MacNeil, Lorne and Donna MacNeil and Joanne and Blaise Campbell. As well as all of the MacDonald and MacNeil great aunts and uncles who loved him. Jacob loved his maternal great- grandmother Nana 'Quette' (Marie Mombourquette) who will miss him more than words can say. His loss will be felt far and wide and throughout time. Visitation will be held at V.J. McGillivray Funeral Home, 380 Smith Street, New Waterford on Friday, January 3, 2020 from 1-2 p.m. Cremation will follow. A celebration of Jacob's life will be held on the same day at 3 p.m. in the Knights of Columbus Hall, Plummer Avenue, New Waterford with a luncheon to follow. In lieu of flowers, donations may be made to the Jacob MacNeil Scholarship Fund at Scotia Bank, 3421 Plummer Avenue, New Waterford, NS, B1H-1V6 or the Canadian Mental Health Association, Cape Breton Branch. Online expressions of sympathy may be sent to the family at: www.vjmcgillivray.ca.
Event Name 1
1:00 pm - 2:00 pm
Friday, January 3, 2020
V.J McGillivray Funeral Homes - New Waterford Location
380 Smith Street
New Waterford, Nova Scotia, Canada
902-862-6439
Visitation
Event Name 1
3:00 pm - 4:00 pm
Friday, January 3, 2020
Knights of Columbus Hall
3236 Plummer Ave.
New Waterford, Nova Scotia, Canada
Celebration of Life