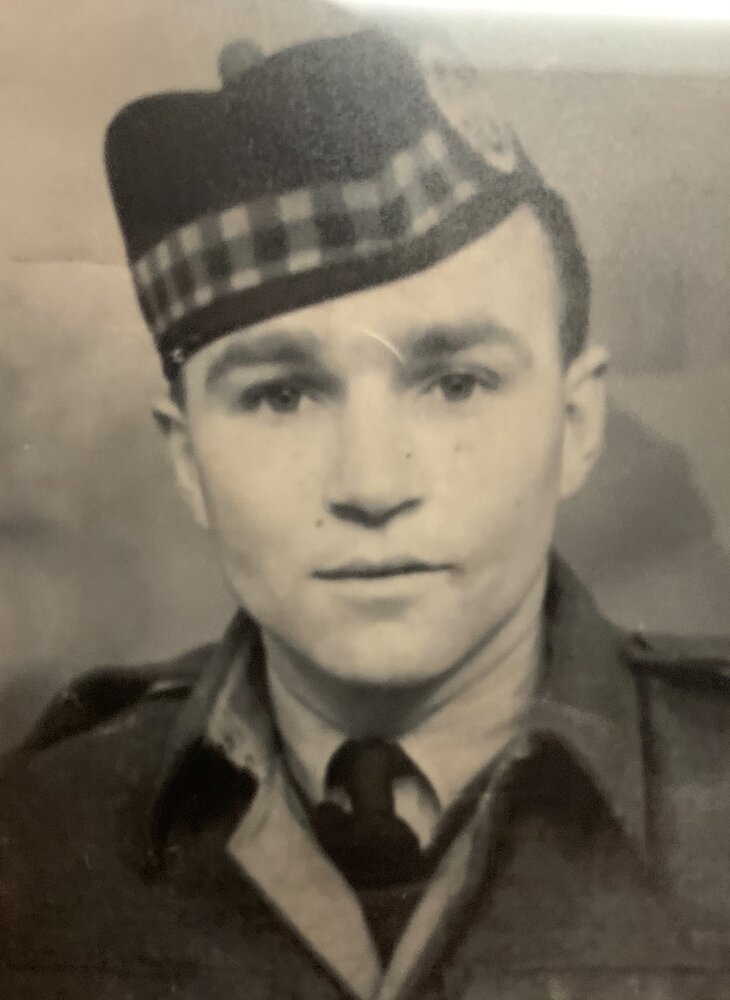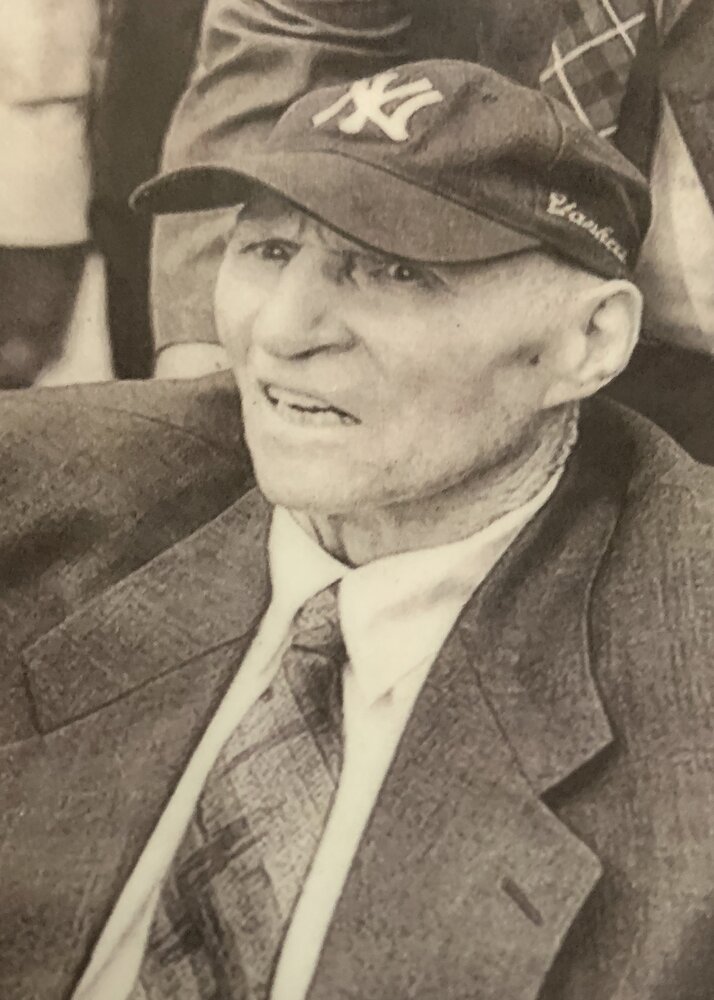 Obituary of Marshall Thomas 'Duffy' Desveaux, New Waterford
Please share a memory of Marshall to include in a keepsake book for family and friends.
It is with sadness that we, the family, announce the passing of Marshall 'Duffy' Desveaux, 100, on Saturday, Nov. 6, 2021 at Taigh Na Mara Nursing Home in Glace Bay. Born in New Waterford, Marshall was a son of the late John 'Jack and Elizabeth (Doyle) Desveaux. Marshall was seven years old when he began his player/coaching career that would last for over 50 years which ran from the late 1920's to the early 70's. He starred in basketball, baseball, hockey and even rugby. In fact, he was once asked what his favourite sport was to "play" growing up and was quick to answer, "rugby", which surprised a lot of people. In 1947, Marshall suited up for the New Waterford Strands basketball team who dominated the Maritime League at that time. He then went on to play in the Canadian Intermediate Basketball Championship in Ottawa, eventually beating the Ontario team in a two game total point series giving Cape Breton its first ever National Championship. Three weeks after winning that title, Marshall was picked up by the Glace Bay Miners Intermediate hockey team helping the club win the Provincial Title that year. In 1948, the Strands returned to the National Tournament losing by one point to Quebec in the Final. Marshall was usually the first guy teams would pick up if they were going for Championships; that is if his New Waterford team was out of contention. Later that year, New Waterford Giants Senior Baseball team owners, Peter Hinchey and Danny Gallant approached Marshall who had his bags packed with his brothers planning to move to Toronto for work. They offered him $50 a week to be player/coach of the team. Three years later, the Giants won the Maritime title and Marshall would retire as a player on a winning note. Growing up in a mining town like so many, he worked in the mines for six months then quit to join the Army in 1942. Marshall served with the 3rd Canadian Battalion Infantry from 1942 to 1946 and landed in France two days before D-Day. He received the French Legion Medal of Honour for his efforts. Along with his time in France, he also served in Holland and Germany where he was wounded a week before the end of the 2nd World War. When he wasn't on duty, he played with the Army hockey team with some future NHL players like Bingo Campmen, Bob Goldham and Turk Broda. Marshall also played for the Army's Rugby team scoring the lone touchdown when his team upset the favourite Navy team in Halifax. He was the last surviving veteran from WW2 in our town. After the war and when his playing career ended, Marshall turned his attention to coaching various sports including basketball. He coached the New Waterford Strands from 1959 to 1970 guiding the club to 10 Nova Scotia Titles and five Maritime Titles. When his coaching career ended in and around 1970, Marshall would be later recognized as a Division Chair Person by the New Waterford Coal Bowl Classic in 1986. He was inducted into the Cape Breton Sports Hall of Fame in 2000 and was the first Inductee into the newly formed New Waterford and District Hall of Fame in 2013. Marshall was also known as arguably the biggest New York Yankee fan in our town; so much so, he even asked his granddaughter, Deb, if it was okay to wear his Yankees cap to her wedding ceremony two years ago, as seen in his picture above. Marshall was hired in 1957, along with five others, becoming the first letter carriers in our town. While Marshall lived in the Mount Carmel area most of his life, he had a special soft spot in his heart for the people from Saint Agnes and New Victoria area as well having delivered mail up there for over 30 years. Marshall was also an original member of the Mount Carmel Auditorium Committee for over 50 years and also was a longtime member of the KOC and Royal Canadian Legion and longtime board member at the New Waterford Credit Union. For the past three years, Marshall had been living at Taigh Na Mara Nursing Home in Glace Bay and on March 30 of this year, celebrated his 100th Birthday and despite these unprecedented times, his family arranged what turned out to be a huge Drive-By Celebration with so many of his friends attending. To put it into some kind of perspective what kind of man Marshall really was, a few days before his 100th Birthday, Marshall's son Gaye received a phone call from Ontario from a chap named Donnie Russell. Donnie introduced himself as a former player with the Giants in the early 60's and Gaye told him he remembered him as a real good, all around athlete who played many sports as well. When Donnie heard Marshall would celebrate his 100th birthday at the end of March he immediately felt he had a story he wanted his family to know. According to Donnie, in those days there wasn't much money around, especially in his family. He said he would arrive at practice everyday wearing an old pair of 99 cent Dart sneakers that were pretty much worn out. Then one day he arrived at practice and there was a parcel on the bench with his name on it. When he opened the package there they were; a brand new pair of baseball spikes like the rest of his teammates were wearing. No one seemed to know where they came from, recalled Donnie, but it was like Christmas morning to me he said. He would say it wasn't until 30 years later with a chance meeting with one of his former Giant's assistant coaches in Ontario when he found out who the Culprit was. "It was your Dad" Donnie said. "He made the other coaches promise never to reveal their secret". That was Marshall Desveaux. Surviving are daughter, Patsy (Michael) MacNeil, Dartmouth; sons, Gaye (Margaret Ann), Bobby (Lynn), both of New Waterford, John David (Joanne), Toronto, ON; sister, Marjorie Mason, Mira; grandchildren, David, Darryl (Terri-Lynn), Liam (Easton), Michael, Deborah Lynn (Stephen), Katie; several nieces and nephews. Besides his parents, he was predeceased by his wife, Catherine 'Kaye' (MacDonald);son, Marshall Jr. 'Poopie'; brothers, Willie, Ted, John, Gordie, Gerald; sisters, Catherine and Vange and lifelong buddy, Henry 'Ditabum' Burns. Cremation has taken place. Visitation will be held fittingly on Remembrance Day, Thursday, Nov. 11 from 6-9 p.m. in V.J. McGillivray Funeral Home, 380 Smith Street, New Waterford. A Funeral Mass of celebration will take place Friday, November 12 at 11 a.m. in the Parish Church of St. Leonard, Mount Carmel Avenue, with Father Peter McLeod officiating. Burial will be in Mount Carmel Cemetery with a luncheon to follow at the Knights of Columbus Hall, New Waterford. Masks and proof of double vaccination are required at the visitation, funeral and reception. In lieu of flowers, donations may be made to the Society of St. Vincent de Paul. Online expressions of sympathy may be sent to the family at: www.vjmcgillivray.ca.