330 Smith Street
New Waterford, NS


CREMATION~CHAPEL~RECEPTION
​FAMILY OWNED AND OPERATED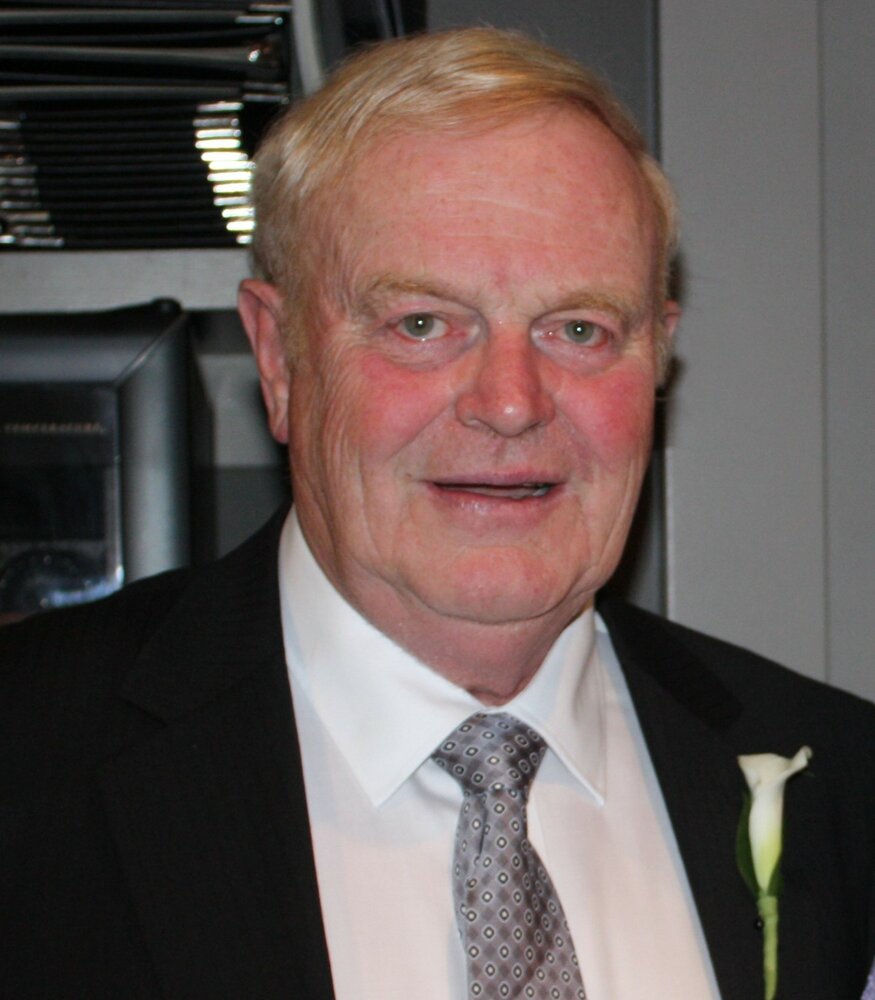 Visitation
3:00 pm - 7:00 pm
Thursday, February 2, 2023
V.J. McGillivray Funeral Home
380 Smith Street
New Waterford, Nova Scotia, Canada
902-862-6439
Funeral Mass
2:00 pm - 2:40 pm
Friday, February 3, 2023
Parish Church of St. Leonard
3180 Mount Carmel Avenue
New Waterford, Nova Scotia, Canada
902-862-2255
Burial
2:45 pm - 2:55 pm
Friday, February 3, 2023
Mount Carmel Cemetery
682 George Street
New Waterford, Nova Scotia, Canada
9028622255
Obituary of Daniel Gregory 'Greg' MacSween, New Waterford
Please share a memory of Daniel to include in a keepsake book for family and friends.
It is with great sadness that we announce the passing of Daniel Gregory (Greg) MacSween on January 26, 2023 at the Cape Breton Regional Hospital surrounded by his loving family.
Greg was born on July 19, 1946 in New Waterford, Nova Scotia and was the eldest of seven children to the late Danny and Olive (Kennedy) MacSween. He was a faithful parishioner of St. Leonard Parish (formally Mount Carmel).
Greg attended Mount Carmel High School, St. Francis Xavier, and Dalhousie University receiving degrees in Education and a Masters of Education. He was a dedicated and passionate teacher for 40 years. In 1970, Greg was proud to be part of the inaugural staff of Breton Education Centre. He was a member of the Science Department where his main focus was Biology. Greg had a great respect for the late Martin Schwartz and was thankful for his mentorship. Before retirement, Greg was head of the Science Department for many years. In turn, he felt it was a privilege to mentor other young teachers in his department. Greg was always thankful for the lasting friendships he had made during his career.
It was known that Greg had a wonderful rapport with students and many of them expressed their appreciation for the learning experiences and "fun" they had during Honours Biology labs, Dominion Beach project, numerous Science Fairs to name a few and the positive impact he had on their lives. Over the years, students shared that Greg was one of their favourite teachers. Although Greg took curriculum seriously, every student knew, if you mentioned the hockey game from the night before, the first 10 minutes of class would be spent discussing the NHL. Most often Greg would fall for this old trick but sometimes he would be heard saying, "You're Not Getting Me Today Boys." Dad was the only one in the MacSween household who didn't cheer for a snow day. He thoroughly enjoyed teaching.
Everyone knew Greg loved hockey. He began playing with his brothers and neighbourhood friends in the backyard rink. Greg was an All Star with Xavier College, the Strait Pirates, and King's College. He continued playing senior hockey for many years making lifelong friends. Greg enjoyed sharing stories of the days he played hockey with the Scotchtown Sabres and New Waterford Cavaliers. Nova Scotia titles were a part of Greg's hockey resume.
One of his proudest moments was when he, along with Paul Finn, coached the New Waterford Jets to two provincial hockey titles. These were the first NSHA titles for the town of New Waterford and this was accomplished without a local rink.
Greg had always shown leadership in the community. After the rink was opened in New Waterford, Greg served on the original Board of Directors for many years and later became President and Secretary. He was keen to bring the NHL Fundamentals in Action to town and was one of the High School Hockey coaches for 10 years. Greg also volunteered his time as an Executive Member of the Nova Scotia Major Midget Hockey League for several years.
Tennis was another place Greg liked to dedicate his time. As a founding member of the New Waterford Tennis Association, Greg, along with the other executive members, worked diligently to provide an excellent outdoor facility for the town. Greg volunteered for 30 years in various executive roles. He enjoyed many summers with his brothers and friends playing tennis and sharing laughs both on an off the court.
Countless hours were spent working to obtain grants for capital improvements for the New Waterford Rink and Tennis Court. Many students were the recipients of summer employment from those grants. All of his contributions to the community led him to be one of the first inductees into the New Waterford and District Hall of Fame, as a Builder.
Greg also loved nature. He enjoyed bird watching, planting his vegetable garden and sharing his knowledge of trees, flowers, and insects. It was not uncommon for Greg's former students to bring rare insects to his house and say "Sir, what's this?" Greg was thrilled to continue to educate while sitting on his back step.
Greg was the family photographer. He spent years learning the art of photography and taking photos of nature, sports, and family. He filled his home with the photos of his work that captured many special memories. In later years, he proudly took photos of his grandchildren who fondly called him "Papa Sween."
Greg went on many trips throughout his life. In his retirement years, Greg and Ann enjoyed several trips to Europe. He travelled for sporting events, bird watching trips, and visited many National Parks across Canada.
Above all else, Greg loved his family. This past spring, Greg celebrated 50 years of marriage with his loving wife Ann. They felt blessed to celebrate this milestone with their four children and eight grandchildren in Calgary. Greg and Ann enjoyed many happy years of marriage.
Greg was a dedicated and loving father. His children are forever thankful for his support and guidance in many aspects of their lives. Greg was their number one fan, whether he was cheering them on at the rink, soccer field, or their pathway in life. His relationship with his children grew into a great friendship in his later years. Many trips to Calgary were made to visit his three eldest children and grandchildren for moments both big and small. David, Maureen and Shannon needed a vacation after his departures as his requested itinerary was always full.
Times were thoroughly enjoyed on the Mira with Patricia and Sid and his grandsons. His heart was full when he left after a day of great company, barbeques, and beautiful scenery.
Greg had a deep bond with his brothers and sister Mary. They were a constant support for one another and enjoyed countless good times together. Greg cherished many years of camping in Ingonish with the MacSween clan. He looked forward to making his way up Cape Smokey to the Cape Breton Highlands National Park which was his favorite place besides his beloved New Waterford. These trips continued into his later years with his grandchildren and these memories will be held close to our hearts. Greg had a great relationship with the Timmons family. He enjoyed their company, their sense of humor, and many good times were shared. "Papa Sween" cherished his time with his grandchildren, tagging along on outings, and watching them play.
Greg is survived by his wife Ann (Timmons); his son David (Lisa); daughters, Maureen (Danny Procter), Shannon (Darren MacIsaac), Patricia (Sid Oliver). Greg is also survived by his beloved grandchildren, Mason and Madison (MacSween); Siobhan (Procter); Bhreagh, Meaghan and Ryan (MacIsaac); Austin and Clark (Oliver). Also left to mourn is his sister Mary (Teddy Morrison); brothers, Doug, Terry (Susan), Aubrey (Ann Marie), Ronnie (Sandra) and Michael (Patricia); his in-laws, Claire (Joe Mills), Anthony, Patricia, Mary Helen and Eugene Timmons and many nieces and nephews. Greg also leaves behind his dear friend and neighbour Darnell (Laurie) Young.
Beside his parents, Greg was predeceased by his niece Sharon Anne MacSween and nephew Danny Morrison.
The family wishes to extend their gratitude to everyone who provided support during Greg's brief illness.
Donations may be made to the Breton Education Scholarship Fund or charity of one's choice.
Greg, you are deeply loved and will be missed by your family. You are certainly one of a kind.
Visitation for Greg will be held on Thursday, February 2 from 3-7 p.m. in V.J. McGillivray Funeral Home, 380 Smith Street, New Waterford. A Funeral Mass of celebration will take place on Friday, Feb. 3, at 2 p.m. in the Parish Church of St. Leonard, Mount Carmel Avenue, with Father Jim Oliver officiating. Burial will be in Mount Carmel Cemetery with a luncheon to follow at the Army, Navy, Airforce, Unit 217, New Waterford. Online expressions of sympathy may be sent to the family at www.vjmcgillivray.ca.
"To everything there is a season, and a time for every purpose under heaven."- Ecclesiastes 3:1
Share Your Memory of
Daniel
New Waterford

380 Smith Street
New Waterford, NS B1H 4K4

(902) 862-6439

vjm@bellaliant.com

Glace Bay

16 Reserve St
Glace Bay, NS B1A 4V8