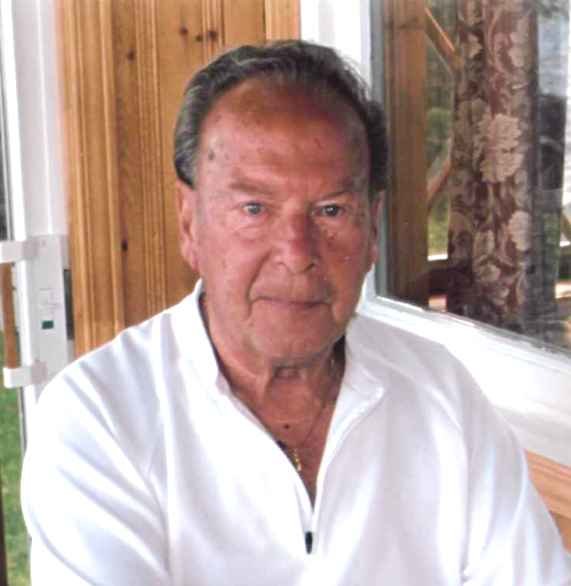 Obituary of Lorne Eldred Seymour Glace Bay
I remember the day I met you
And the day God made you mine
I remember the day I lost you
And will until the end of time
Lorne was born in Neil's Harbour on August 8th, 1932. He was the son of the late Margaret
Buffett and James Seymour. Lorne moved to Glace Bay with his parents as a young boy and
continued living there with his family.
On July 8th, 2017, surrounded by his loving family, Lorne, in his 85th year, lost his battle with an illness he had struggled with for several years.
Lorne was a loving husband, father, grandfather, great-grandfather, brother,uncle and friend to many. He was a welder by trade, beginning at Point Edward Naval Base, Sydney Engineering & Dry Dock and retired from the AVTC as a welding instructor for more than 30 years at a job he truly enjoyed. Lorne's work will live on in our homes in the many Christmas tree stands, log holders and wrought iron work.
He cherished his family and enjoyed spending time with them; either at home or at the
bungalow in Mira, where he and Evelyn spent their summers; they also enjoyed their times as "Snow Birds", spending many of their winters in Florida.
Lorne is survived by his loving wife of 59 years Evelyn (Ward). His children, Denise (Eldon) Clarke, Treana (Shawn) MacNeil, both of Glace Bay & Jason (Joanne) Seymour, Whitehorse YT. He had 5 cherished grandchildren Garrett, Breanna, Brandon, Connor and Ryan and 3 great grand children. He is also survived by his sister Lena (Mike) Young and numerous nieces and nephews
Besides his parents, he was predeceased by his eldest son, Lorne in 2012; and now they are reunited. He was also predeceased by his sisters, Hazel Clare, Mary Hussey and Pearl Stevens.
A celebration of life, officiated by Rev. R Johnston, will be held 2 pm Wednesday, July 12th, 2017, in Knox United Church, Glace Bay. A reception will follow in the church memorial room.
Interment will be at a later date.
Lorne was able to remain at home throughout his illness with mom's loving care and the excellent support of New Waterford Home Care, VON and Palliative Care.
In lieu of flowers, memorial donations in Lorne's memory may be made to Knox United Church, Hospice Palliative Care Society of Cape Breton County or a charity of choice.
Online condolences to the family may be expressed at; www.vjmcgillivray.ca